Estimated read time: 2-3 minutes
This archived news story is available only for your personal, non-commercial use. Information in the story may be outdated or superseded by additional information. Reading or replaying the story in its archived form does not constitute a republication of the story.
Lori Prichard reportingWhile many of us share in the joy of family and friends this holiday season, some Salt Lake nonprofit agencies also want to remind you that there are many Utahns who are in desperate need.
You can still donate to others this holiday season. You can give not only clothing and food items, you can also give of your time.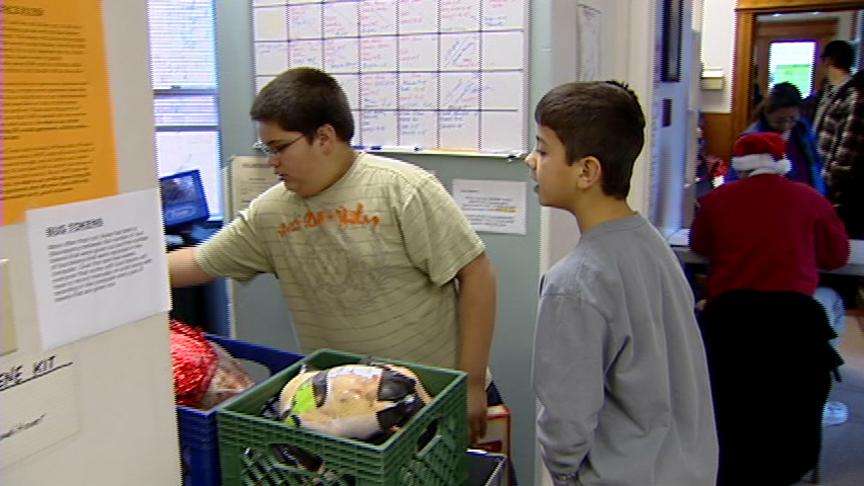 Cousins Austin and Nathan Mittelstadt are learning an invaluable lesson: the gift of giving.
At the Crossroads Urban Center the two boys, along with their grandpa and other volunteers, are helping handing out food items and toys to families in need. Austin says, "We get to help people who don't have food, and we get to give them presents that they don't have enough money to buy for them."
This is Nathan's fourth year volunteering; his grandpa, Chuck's, 10th!
Over at the Utah Food Bank cars line up to give. Families are giving of their time to help unload. With a goal of 1.5 million pounds of food collected, the food bank is more than 70 percent there. Jim Pugh, executive director of the Utah Food Bank, says, "There's going to be well over 100,000 different individuals across the state of Utah that are going to require food assistance on a monthly basis. There's a lot of need out there. There's a lot of people who are just living paycheck to paycheck that need a little extra help just to help them get through the month."
And unfortunately, those that need help the most can't help themselves: children.
At the Salt Lake Mission's Christmas dinner, donations of warm coats, clothing, socks and toiletries were given out to the city's homeless and their children. Bill Collins, associate pastor for the Salt Lake Mission, says donations spike around the holidays, but the need is year-round. "The need is 24/7, 365 days a year, whether it's clothing. Right now, it's cold. There's a lot of need for sleeping bags, warm clothes, socks, underwear. You name it, these people are in need right now. It's crucial," says Collins.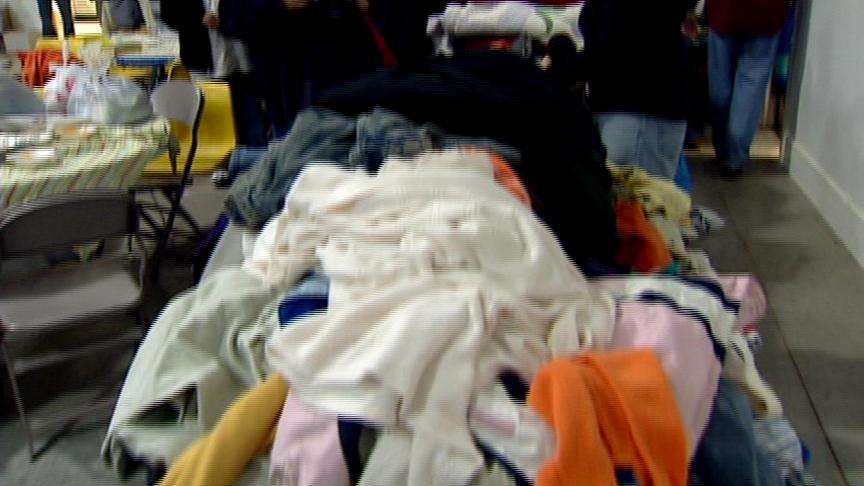 Because the need is crucial you can still help. All of the relief agencies we spoke with today say there's still time to donate cash, clothing, and nonperishable food items. Or like the Mittelstadt boys and their grandpa, you can give of your time.
If you plan on donating food items, those we spoke with suggested peanut butter, canned fish and chili, anything with high-protein content.
×
Related links
Most recent Utah stories