Estimated read time: 2-3 minutes
This archived news story is available only for your personal, non-commercial use. Information in the story may be outdated or superseded by additional information. Reading or replaying the story in its archived form does not constitute a republication of the story.
Lori Prichard reportingA Springville man who's been arrested at least 10 times in 23 years for drinking and driving made his first court appearance. He appeared today for his latest felony charge of DUI. That arrest happened nearly two months ago.
We do know Robert Van Dyke is not allowed to drive. He's at least had his license suspended. But Judge Claudia Laycock wouldn't go as far as to order Van Dyke to abstain from drinking alcohol or entering bars until this case goes to court.
Robert Van Dyke didn't have much to say for himself going into the courtroom. Instead, he let his attorney do the talking. Defense attorney Shelden Carter says, "We're hoping for a dismissal, but I don't think that's going to happen."
The Utah County Attorney's Office says there is no way they will drop charges against Van Dyke. Craig Johnson, deputy Utah County attorney, says, "We would never consider dropping charges. In fact, we're not even exploring any plea deal in this case; that's how strict we are with DUI."
Van Dyke had spent six years in prison following this January 2000 crash that killed 34-year-old Michele Bradley. His parole had just ended in June of this year when he was arrested again in September.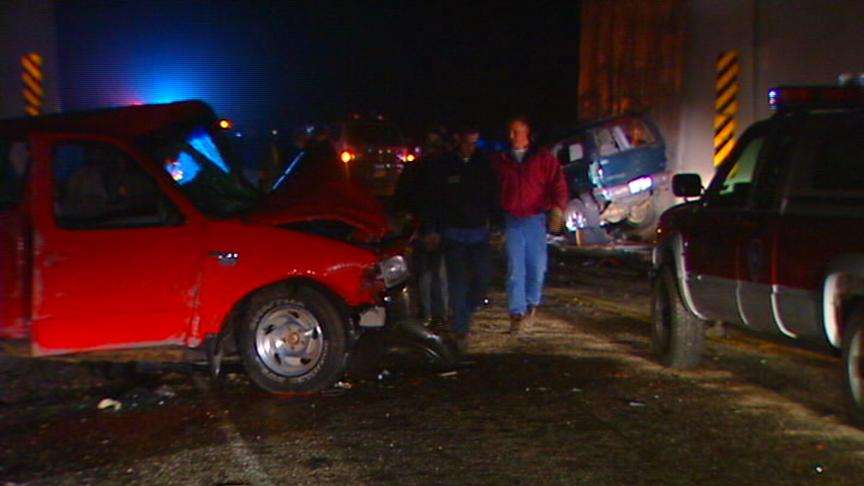 According to the arrest warrant, he had slurred speech and smelled strongly of alcohol. That's why Johnson pled with the judge to keep Van Dyke off the streets and out of bars. "We're disappointed that the judge didn't rule on that today," says Johnson. "With Thanksgiving being tomorrow and the other festivities that go along with the holidays, we really feel he's a danger to the community to have him out there without any of these prohibitions."
Johnson claims it's clear Van Dyke can't handle his alcohol. Today's hearing is only the beginning for Robert Van Dyke.
His next court appearance is scheduled on December 14.
×
Related links
Most recent Utah stories