Estimated read time: 4-5 minutes
This archived news story is available only for your personal, non-commercial use. Information in the story may be outdated or superseded by additional information. Reading or replaying the story in its archived form does not constitute a republication of the story.
SALT LAKE CITY - The other day we gave you a list of five great father/son movies to get you ready for Father's Day. Well, we don't discriminate, so, here's our list for the other half.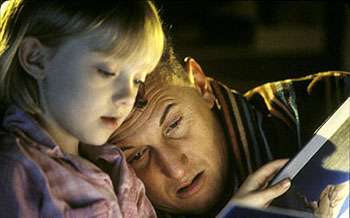 Here are five, and a few more, great father/daughter movies to enjoy with your pop Father's Day weekend.
I Am Sam PG-13
Here's a movie that does all it can to pull at your heart strings. And you know what, it's pretty darn effective.
Sean Penn gives a dedicated and convincing performance, but the real star here has to be a very young Dakota Fanning.
This film is perfect for the holiday just for the mere fact it shows a dad who loves his daughter with all his heart and she him.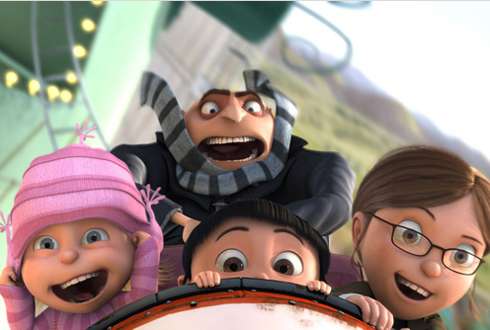 Add a super villain, three orphaned girls and a shrink ray and what do you get? A freaking adorable movie.
The animated feature is great for kids and parents and gives us a great message. Sometimes our dreams don't turn out like we'd hoped, and that's often the best thing that could ever happen.
Evil genius Gru may not be the biological father of Margo, Edith and Agnes, but he's far and away the best dad they've ever had.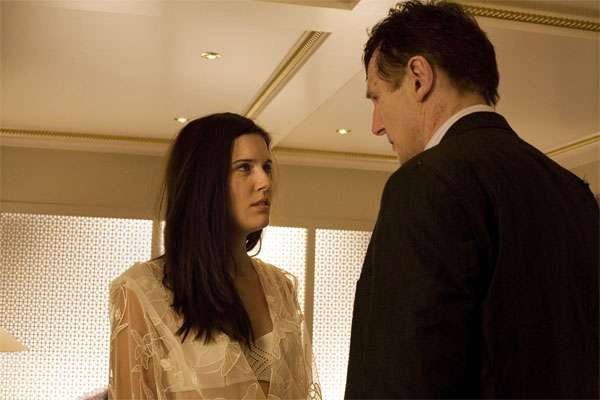 Taken PG-13
That's right, we're going there. This is like the ultimate father/daughter movie. You've got a dad that will do absolutely anything to get his daughter back. It just so happens that what he has to do is blow stuff up, shoot guns and clean up Paris' gritty underworld.
So dads, ask your daughter's if they'd like to watch a fun movie about a father and his daughter in Paris. Because at its core that's what it is. But be warned, "Taken" is not for all audiences.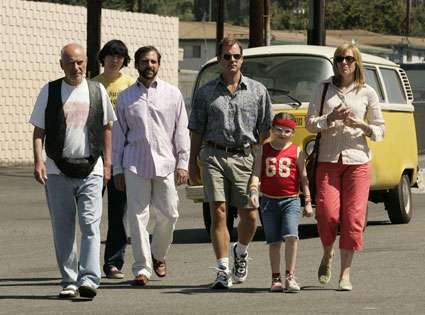 This may also seen like an unconventional pick, but believe me, it's a good one.
When it comes down to it "Little Miss Sunshine" is a family drama that all of us can relate to in some way.
Pretty much all of the dynamics in the Hoover family are dysfunctional and all sorts of fun to watch, but the growing relationship between Greg Kinnear and his on-screen daughter Abigail Breslin is priceless.
Like "Taken" Sunshine is not appropriate for all audiences.
You can really pick the 1950 version or the 1991 version for this, but let's stick with '91 for now.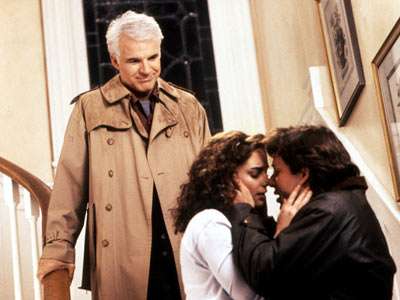 This is a favorite among many daughters, especially those who are married or dream of getting married. So virtually every woman ever.
The film will make you laugh and as the father of a little girl, it will probably make you cry. And as the little girl of a loving father, it'll probably make you cry too.
Steve Martin is at his best in the film and out of everything on the list, this may very well be the best one to sit down and watch with your dad or your daughter.
Just like the father/son list picking just five didn't seem fair. So, here are some more picks. Again, they're not honorable mentions just some that could be interchangeable with the above five.
Matchstick Men PG-13, This is and isn't a father/daughter movie, but worth watching.
Pride & Prejudice (2005) PG
My Girl PG-13
Armageddon PG-13
The Mask of Zorro PG-13
What are your favorite father/daughter movies? tell us on the comment boards and on Facebook.
×
Related links
Related stories
Most recent Features stories