This archived news story is available only for your personal, non-commercial use. Information in the story may be outdated or superseded by additional information. Reading or replaying the story in its archived form does not constitute a republication of the story.
SALT LAKE CITY - Father's Day is fast approaching and I'm guessing you're sitting there and thinking to yourself, "Oh no. I only have a few more days to get a gift." Well, before you get too ambitious and get up from your computer, take a minute and check out these five great father/son movies.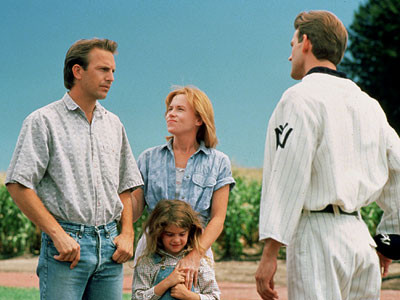 Even though there is a limited amount of actual baseball in it, "Field of Dreams" is one of the greatest baseball movies ever. The funny thing is, there isn't a whole lot of father and son relationship going on until the end, but it's powerful enough that it made it onto the list.
October Sky PG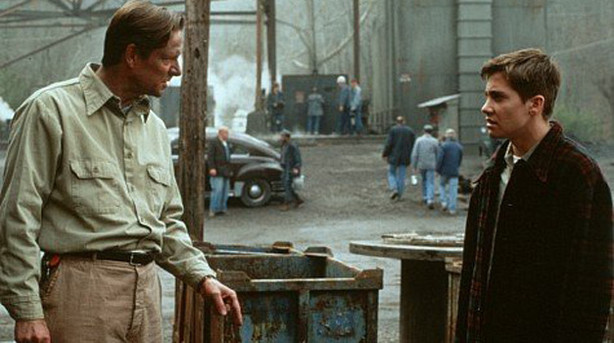 Here's a movie that has multiple layers and makes you feel like you can do anything. As long as you're willing to brave leaving your TV and go outside.
The father/son relationship in this film is strained at best and it brings you to tears at moments. I may well call you a liar if you watched that movie and didn't have a moment where you almost yelled out loud, "Come on! Be proud of him. He built a freaking rocket ship!"
While the relationship is difficult, the film also paints a portrait of a loving father who would and did sacrifice everything for his family.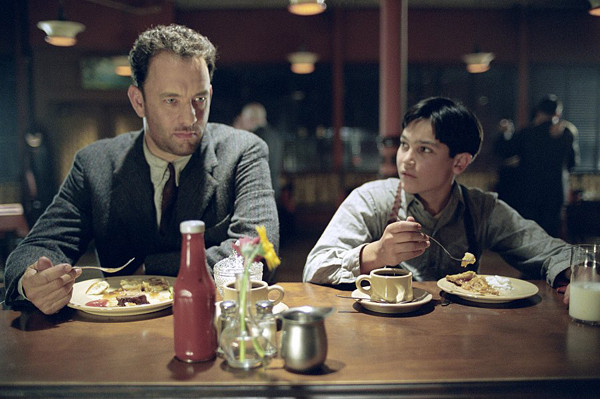 If you thought "October Sky" was an interesting choice you must think this one's insane.
Yes, this is a movie about a father and son who are running from the mob and stealing mob money from banks along the way. Oh and there's also a crazy mob assassin after them, but I promise it's totally heartfelt.
Tom Hanks is fantastic in this film and his on-screen son, Tyler Hoechlin, holds his own with the two-time Academy Award winner.
When you watch the film, make sure you don't miss the dynamic between Paul Newman's character and his on-screen son Daniel Craig.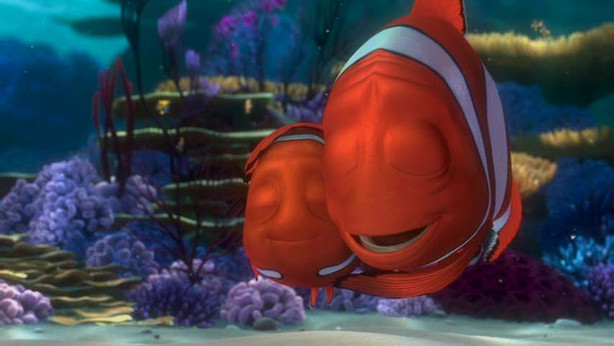 Dads, this is one you'll only want to watch with your adult sons, if at all.
There's a reason people love this movie. A father's unconditional love not only drives him to risk his life to save his son, but also changes him into a better fish. Yes, a fish.
Nemo is a film that kids adore and that parents don't just tolerate, but actually enjoy. If you really want to pay homage to your dad on Father's Day, watch "Finding Nemo" with him and tell him, "Dad. You're a pretty awesome clown fish." He'll appreciate it. Trust me.
The Champ PG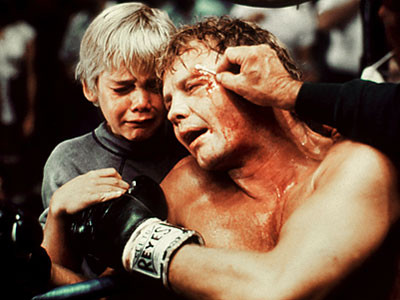 I'm guessing just about everyone saw this coming, but how could I not add it?
"The Champ" is the story of a father, Jon Voight, who is an ex boxer and making just enough to keep he and his son, adorable Ricky Schroder, fed. The father decides to make a comeback to the ring in hopes of giving his son a better life.
That's the basic gist of the film, throw in a complicated ex wife/mother and you've got yourself a real winner. This movie is sure to do two things, inspire you and make you cry for days.
So, be warned. It's a fantastic film, but even you manly men are going to want to grab some Kleenex to wipe those tears while you watch it.
Just picking five seemed unfair, so, here's a bonus list. These aren't honorable mentions, but rather me cheating the "Top 5" list and giving you some extras.
Frequency PG-13
Big Fish PG-13
Over the Top PG
Back to the Future PG/Back to the Future II PG
Catch me If You Can PG-13
Life is Beautiful PG-13
Indiana Jones and the Last Crusade PG-13
Give us your favorites on the comment boards and on Facebook.
×
Related Links