Estimated read time: 3-4 minutes
This archived news story is available only for your personal, non-commercial use. Information in the story may be outdated or superseded by additional information. Reading or replaying the story in its archived form does not constitute a republication of the story.
MANTI — It's been four months since a retired Mt. Pleasant couple was killed in their own home during a robbery.
No murder charges have yet been filed in the deaths of Woody and Ann Fullwood but investigators in Sanpete County feel confident they know who killed them.
Prosecutors believe the killings were part of a violent crime spree that began in Sanpete County and moved to Nevada. Because of that, it could be some time before anyone faces murder charges in Utah.
The Fullwoods moved to Mt. Pleasant to spend their retirement years, and now their home sits vacant.
"We just miss them, wish it had never happened," neighbor and friend Kenzie King said. "It's too bad things like this have to happen."
As he mowed his lawn for the first time this year Wednesday, King couldn't help but think of his friends.
"Usually about this time of the year we start getting our four wheelers out," he said. "And we've been camping with the Fullwoods before with their motorhome and stuff."
The Fullwoods were found dead on New Year's Eve, described by police as victims of a "random robbery."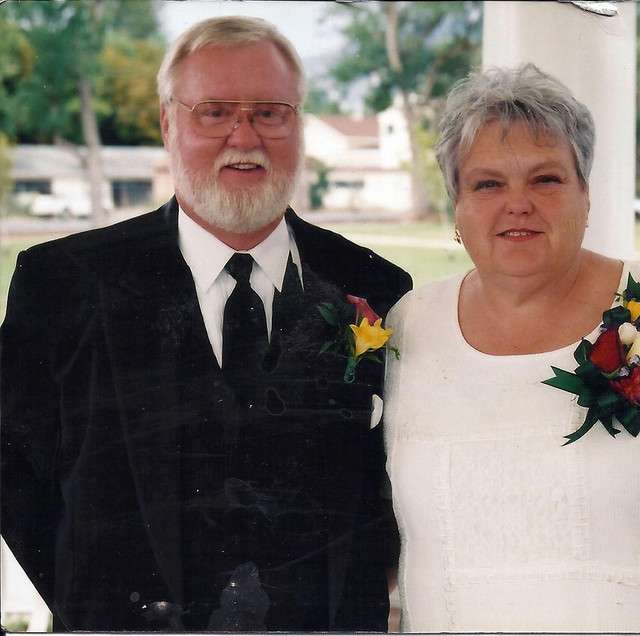 Even though no charges have been filed in the deaths of the couple, several court documents filed in both Utah and Nevada strongly indicate that investigators believe Logan McFarland, 24, and Angela Hill, also known as Angela Atwood, 25, are responsible for the double killing.
"We're still confident those are the suspects," Sanpete County Attorney Brody Keisel said Wednesday.
Police said witnesses have "provided information that they suspected the two individuals were involved in the deaths of the Fullwoods in Mount Pleasant," according to an Elko County Jail report.
Hill and McFarland were arrested Jan. 3 in a remote area outside of Oasis, Nev., after they were spotted walking in the desert. Hill was charged in Nevada with attempted murder after prosecutors say she carjacked and shot a woman in West Wendover as the woman tried to escape. McFarland faces kidnapping and robbery charges from the same incident.
Both are currently in the Elko County Jail. They were each ordered to stand trial following separate preliminary hearings.
"To argue about jurisdiction, who should have possession of the defendants, trying to transfer them back and forth between the states doesn't work well," Keisel said.
That is why McFarland and Hill are not yet facing charges in the killings of Woody and Ann Fullwood, he said.
"I have been in contact with the (Fullwood) family," Keisel said. "They know where we stand. They know our position, and I believe they are supportive of that at this time."
McFarland is charged with burglarizing the Fullwoods' home on Dec. 30. Hill faces burglary charges in connection with a Dec. 28 incident at a separate Sanpete County home. Allison Boudreaux, 55, also faces burglary and other charges from the same incident.
For now, prosecutors are waiting for final results on evidence from the state crime lab and continue to build their double homicide case. Until the case in Nevada is over, prosecutors won't begin to extradite Hill and McFarland back to Utah.
"We'd like to have justice done, but there's not much we can do about it," King said.
Contributing: Viviane Vo-Duc
Email:spenrod@ksl.com
×
Photos
Related stories
Most recent Utah stories