Estimated read time: 2-3 minutes
This archived news story is available only for your personal, non-commercial use. Information in the story may be outdated or superseded by additional information. Reading or replaying the story in its archived form does not constitute a republication of the story.
Ed Yeates ReportingNew technology to non-surgically plug up a hole in the heart of a toddler had parents sitting on pins and needles today.
Fourteen-month-old Amanda Strachan had a hole in her heart, until today. She was at Primary Children's Hospital to get a new kind of patch implanted. Two weeks ago the patch was approved by the Food and Drug Administration for clinical use.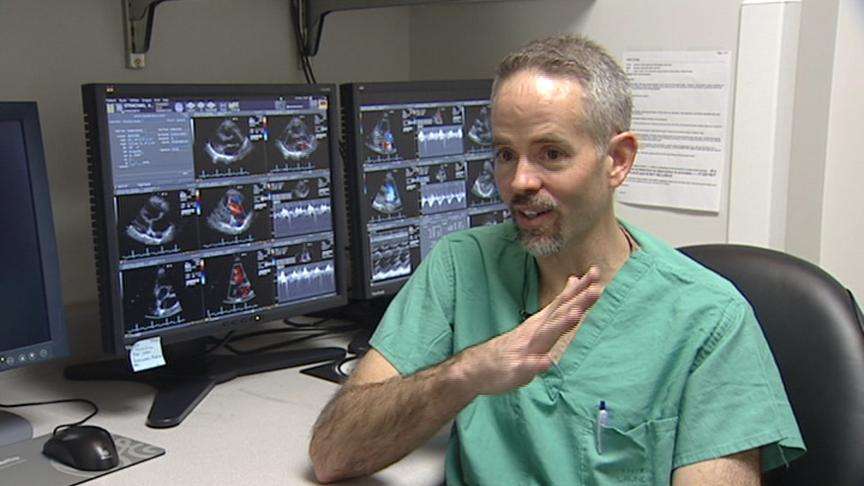 Cardiologist Collin Cowley, with Primary Children's Medical Center, says, "We avoid opening the chest. We don't have to stop the heart. The heart is still beating during the whole procedure, and recovery is much, much quicker."
Amanda was taken to a catheter lab at about 10:30 in the morning. One of the advantages with this new device is you can keep retracting and trying new ones until you get just the right seal.
On the end of a catheter fed through the groin and then snaked into the heart, an extremely soft, low-profile patch made almost entirely of Gore-Tex is placed through the hole, then pulled back; making a permanent seal. Cowley says, "Once it's been implanted for a while, the tissue inside the heart grows over the top of this. You can hardly see there's a device there."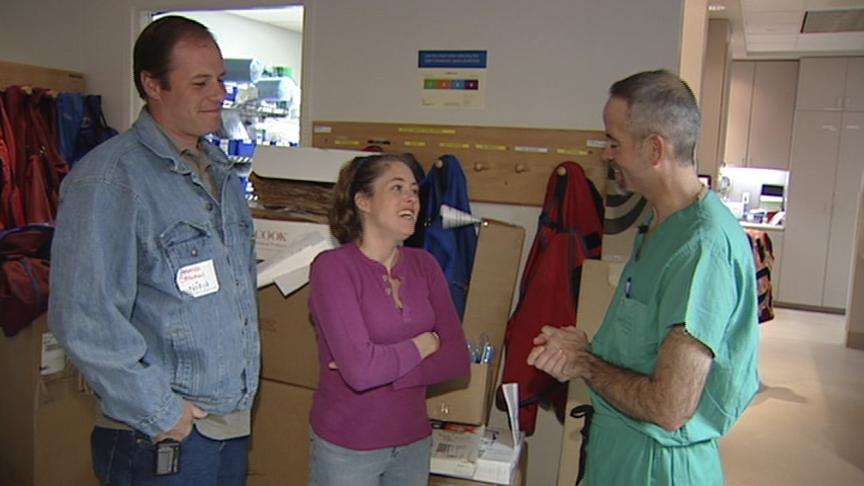 Heart repairs like this have been around for a long time. In fact, because Amanda's anatomy was complicated, Dr. Cowley could not use the newer device, even though it's proved extremely successful during clinical trials.
But by inserting and retrieving different sizes and types, he found the right seal with a more conventional Gore-Tex wire mesh patch. Kory Strachan, Amanda's mother, says, "It's amazing they can fix it so easily because the risk of her having major surgery with all the added complications. It's scary."
Amanda was smiling before the procedure. She'll do it again tomorrow when she most likely goes home. "I would really expect her to have a normal life after this, so we're very pleased," says Cowley.
Pleased as well were Kory and Jayson. They had a lot of thanks to dish out when they got the good news about their daughter.
Two weeks ago, Amanda's mom found out she, too, has a hole in her heart.
If insurance pays the bill, she can get the outpatient seal for her heart just as her daughter did.
×
Most recent Utah stories