Estimated read time: 2-3 minutes
This archived news story is available only for your personal, non-commercial use. Information in the story may be outdated or superseded by additional information. Reading or replaying the story in its archived form does not constitute a republication of the story.
Alex Cabrero Reporting One of the most dangerous jobs in the military right now is looking for and getting rid of improvised explosive devices, or IEDs. The 321st Engineering Battalion of the U.S. Army Reserves spent the past year doing that. Today, they were greeted by family and friends at a special homecoming.
Members of the battalion might need another airplane to carry all their awards home. They've received a combined total of 63 purple hearts, five army valor medals, four bronze stars and 295 combat action badges.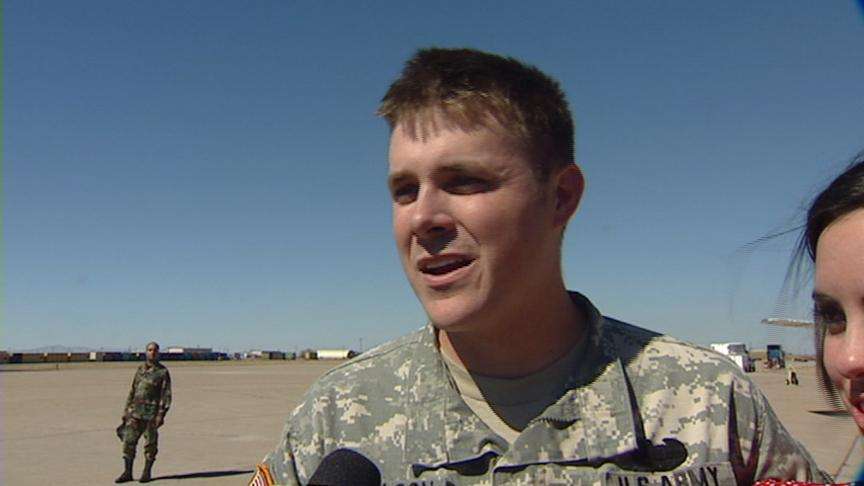 But their biggest award was that plane ticket home.
There are times when even the best movie director couldn't quite capture the kind of emotion felt at Hill Air Force Base today. "It's overwhelming. It's so good to be home," Specialist Nolan Poulson said.
Poulson is one of 45 soldiers from Utah, all part of the Army Reserves 321st Engineer Battalion, to finally be home. "We've been gone 15 months and just to come home and see the support and our families, our loved ones again after so long, and just to know we're done, we're home, and we made it. It's amazing," he said.
Their job wasn't easy. Mainly it was to find and dispose of IEDs, hidden weapons that have killed too many U.S. soldiers. Six members of this team died doing that job.
"They always talk about the tip of the spear, but what they don't realize is route clearance is a new concept in the military. And that's the tip of the tip of the spear, and we're out there, and nobody goes anywhere without us, and it's a tough job," Poulson said.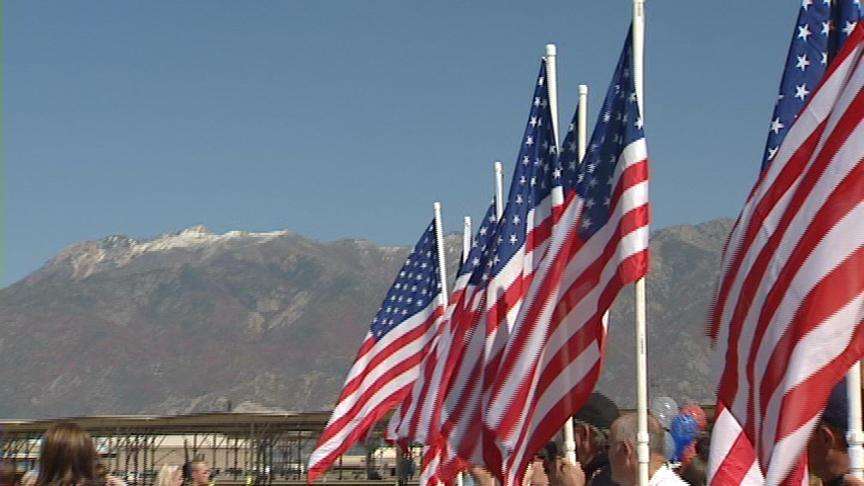 It was tough for him and tough for his wife. "It's wasn't easy at all. There was lots of worries, and every day you don't hear from him it's a scary feeling. You don't know. Lots of things are going through your head," Janica Poulson said.
But now that's all behind these soldiers and their families. It's time to think of other things.
For Specialist Daniel Baerga that means sharing a good old Carl's Jr. cheeseburger with his family. It's enough of a treat to make him smile for a job well done. "[It] feels good, feels very good, knowing that I've accomplished so much on a personal level and on a level much larger than me," Baerga said.
The Utah soldiers in this unit are from Ogden, Salt Lake, Logan, Provo, Layton, Farmington, Centerville and Tooele.
×
Most recent Utah stories