This archived news story is available only for your personal, non-commercial use. Information in the story may be outdated or superseded by additional information. Reading or replaying the story in its archived form does not constitute a republication of the story.
WEST VALLEY CITY — Tuesday marks two years since the last time since Susan Cox Powell was seen.
Kiirsi Hellewell, a friend who lived near the Powells in West Valley City, sent out a message on her Twitter account Tuesday: "Rough week emotionally. Today is December 6: 2 years ago this noon I walked home from church with Susan. How I wish I'd known."
On Dec. 6, 2009, Josh Powell said he took his two young sons on a late night camping trip on a cold night in Tooele County. When he returned the next day, his wife was gone.
Josh Powell's interview with Dateline
"I don't know what's happened to her. I don't know where she is," Josh Powell told "Dateline NBC's" Keith Morrison in an interview that will air Friday at 9 p.m. MST.
When Josh Powell agreed to meet with Dateline, he spent hours talking with Morrison late at night, at the same time police were raiding his father's home.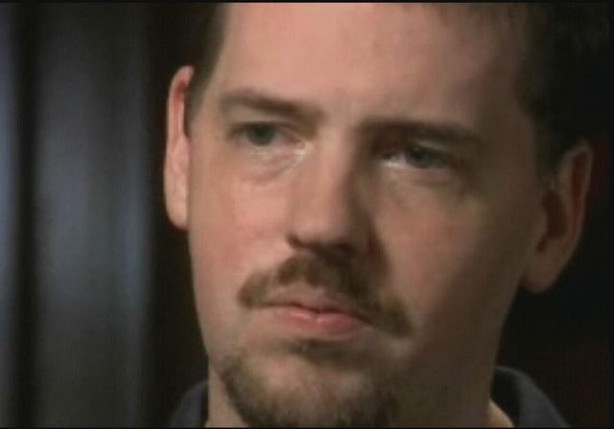 "He talked about Susan in the present tense, which some people will find curious," Morrison told KSL News. "I asked him, 'Do you think she's still out there somewhere?'"
To that, Morrison said Josh Powell threw out several theories but made it clear he didn't have anything to do with Susan's disappearance.
"He said he thought she was, she was afraid to come back and was looking for a safe way to return — an odd thing to say, I think some sort of a reflection of the feud the Powell men have going with Susan's parents."
The hour-long report involves all of the players in the case, including Susan's family and friends and West Valley police investigators. It also examines the couple's early relationship.
But in talking to Morrison, he was most intrigued about his interviews with Josh and Steven Powell. "Listening to them and looking at their facial expressions as I was editing this was really fascinating," he said.
That interest has increased, Morrison said, since Steven Powell's arrest on child porn charges and the extensive search in the desert near Topaz Mountain during September.
"It was fascinating to watch developments occur, but also, to some extent, through the eyes of these two men … very interesting," Morrison said.
An update from West Valley City police
Tuesday, West Valley police released a brief statement saying the case is still an active investigation.
"This case has been, and continues to be a top priority for the West Valley City Police Department and the team of detectives assigned to it full time. The investigation continues to progress with information developed from leads and other relevant evidence," the department said in the statement.
Police recognize Dec. 7 as the day Susan Powell was reported missing.
---
This case has been, and continues to be a top priority for the West Valley City Police Department and the team of detectives assigned to it full time.
–West Valley City Police Department
---
Tuesday, West Valley Police Sgt. Mike Powell said test results from items collected during an extensive search of the remote Topaz Mountain area in September — small items that appeared to be burnt pieces of wood — had been returned. However, Powell could not comment on any information about what was found or if there were human remains on the small pieces as cadaver dogs had originally detected, or if it had anything to do with the Susan Powell case at all.
In September, police noted that "human remains" could mean dried blood and not necessarily decaying flesh or tissue.
Josh and Susan's children
Chuck and Judy Cox, who currently have temporary custody of Josh and Susan Powell's two young boys, have declined all interview requests since gaining custody of the children, citing a court order telling them to stay out of the media spotlight.
They did, however, release a brief statement reminding people that their daughter is still missing, and adding that "Joshua Powell remains the only person of interest in Susan's disappearance."
"The case is still being actively worked and police assure the family that the case will be solved," the Cox family said in their statement.
----
Written by Sam Penrod and Pat Reavy
×
Photos
Related Stories