This archived news story is available only for your personal, non-commercial use. Information in the story may be outdated or superseded by additional information. Reading or replaying the story in its archived form does not constitute a republication of the story.
PUYALLUP, Wash. — The father of missing Utahn Susan Cox Powell says his grandsons are doing well living with him, but he wants information about his son-in-law's psychological evaluation, financial situation and information about whether he's moving.
In September, a Washington judge gave temporary custody of Josh and Susan Powell's two sons, ages 4 and 6, to Chuck and Judy Cox, Susan Powell's parents. The decision came following the arrest of Josh Powell's father, Steven Powell, on voyeurism and child porn charges and in light of the ongoing investigation into the disappearance of Susan Powell.
A follow-up court hearing originally scheduled for Tuesday has been continued until next year.
But in newly filed documents, Chuck Cox updated the court on how his grandsons are doing at his Puyallup, Wash., house.
Cox noted that the boys were seeing both a counselor and a therapist who was working with them "on a number of issues," according to court documents.
While one of the boys seemed to be complying with the therapist, the other has been "somewhat reluctant" to work with her, Cox said in his court filing. Although he is doing well in school, Cox said the boy was "having nightmares" and was "afraid of the dark."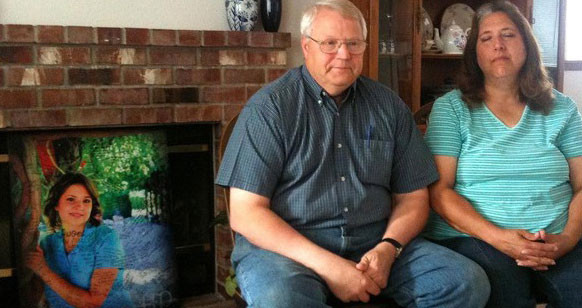 Cox said the boys have been attending birthday parties, going to Chuck E. Cheese, carving pumpkins, catching bugs, looking for frogs and playing with their cousins since they arrived in their grandparents' home.
He also said they were trying to abide by Josh Powell's request not to participate in certain activities with the boys or activities that he normally would have conducted with his sons or go places he would traditionally go with his boys such as Lowe's or Home Depot.
Cox said they have fulfilled Josh Powell's request not to take the boys to church or onto church property but wrote, "There are, however, a number of things we cannot comply with."
In court documents, Cox said his family continues to pray before each meal. The young boys are allowed to make their own choices on whether to participate. The Coxes also continue to hold a family night, when they talk to each other and play family games, he said.
"That is not going to change as part of our weekly lifestyle. I will not stay away from Lowe's or Home Depot," Cox said.
He said he would honor his son-in-law's request not to participate in workshop classes at those home improvement stores with the boys. Cox noted the restrictions placed on his family by Josh Powell "can be somewhat problematic," and used an example of the boys wanting to go swimming. He said he would be taking the boys to the YMCA to swim, whether or not that was something Josh Powell already did with them.
The court allows Josh Powell to visit his sons for three hours on Sundays. Cox said all visits have been held. But he noted that when the boys have returned from those visits, they were "obstinate and more openly defiant than normal."
Chuck Cox also filed a motion late last week asking for certain information about Josh Powell.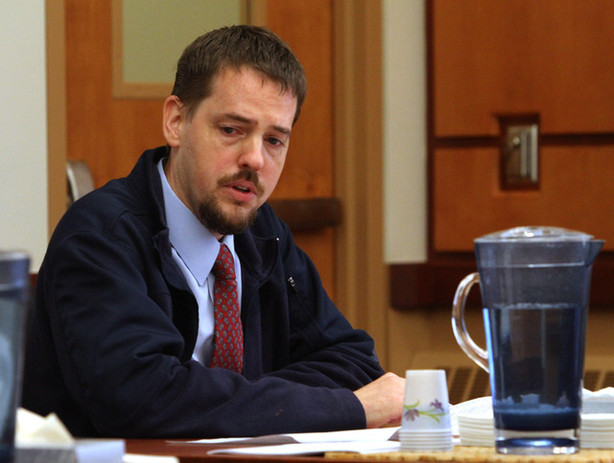 "It is my understanding that Mr. Powell has now signed an agreed dependency order. It is our hope that it is now the time for a guardian ad litem to be appointed pursuant to the third party custody action so that such an investigation can proceed," Cox said in court documents.
Cox also requested a copy of Josh Powell's psychological evaluation that he was ordered to undergo by the court and a financial declaration with supporting financial documentation.
He also noted in his motion that he believes Josh Powell "is moving or is in the process of moving" and that Josh Powell's mother had moved back to Washington from Utah and was living in the home of her jailed ex-husband where Josh Powell and some of his siblings live. Cox wants the court to order Josh Powell to disclose any change in address or contact information.
A hearing to decide custody of the Powell children is now scheduled for May.
Susan Powell has been missing since December 2009. Josh Powell has been named a person of interest in the case by West Valley police because they say he has not been cooperative. Powell has denied having any involvement with his wife's disappearance.
Email:preavy@ksl.com
×
Photos
Related Stories