Estimated read time: 2-3 minutes
This archived news story is available only for your personal, non-commercial use. Information in the story may be outdated or superseded by additional information. Reading or replaying the story in its archived form does not constitute a republication of the story.
Gene Kennedy and Courtney Orton ReportingTaylorsville police officers say they now know who committed a series of break-ins.
Officials originally thought a group of thieves were working together to break into businesses by going through the roof. A few weeks ago they arrested one suspect, and now they say they know what really happened.
On September 10 Taylorsville police shot a man suspected of breaking into the Del Sol bakery through the roof and hiding in a back room with a gun.
Now investigators believe that man, Prentiss Johnston, is responsible for at least a half dozen rooftop break-ins in Salt Lake County in the last two months. Several of those break-ins were in Taylorsville.
Taylorsville Police Chief Del Craig said, "We noticed that method matched very closely to a method that had been on other businesses in the area."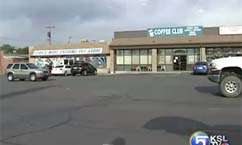 Case in point: two business across the street, the Coffee Club and Mark's Ark pet shop.
"We questioned him about those other businesses and learned that he was responsible for those burglaries," Craig said.
Todd Poulsen, co-owner of Mark's Ark, said, "I think they just got up and used a crow [bar] and pulled up the plywood."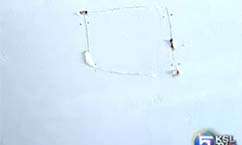 Poulsen said the burglar broke into the pet store, then, "just busted open the tills and grabbed the change."
Police say Johnston has taken responsibility for four burglaries. Last week, Taylorsville investigators said they thought a large group was using the rooftop method. But now that's changed.
Craig said, "I'm feeling pretty comfortable with Prentiss Johnston and two other young offenders that were arrested in Davis County, that we've pretty much wrapped up our rooftop burglaries."
Todd Poulsen said, "I'm very happy. After it happens you just feel mad that it happened. You feel violated, so it brings some closure."
After looking at all the evidence, police say they believe Johnston was working alone, going from business to business on a bike with a bag of break-in tools.
×
Related links
Most recent Utah stories