Estimated read time: 1-2 minutes
This archived news story is available only for your personal, non-commercial use. Information in the story may be outdated or superseded by additional information. Reading or replaying the story in its archived form does not constitute a republication of the story.
COTTONWOOD HEIGHTS — A man believed to be responsible for burglarizing more than a dozen homes was caught in the act Thursday.
Cottonwood Heights police have been investigating a rash of garage and home burglaries that have occurred here and in Sandy over the past month.
The thieves have mainly targeted high-end mountain bikes, golf clubs and generators, said Cottonwood Heights Police Sgt. Mark Askerlund.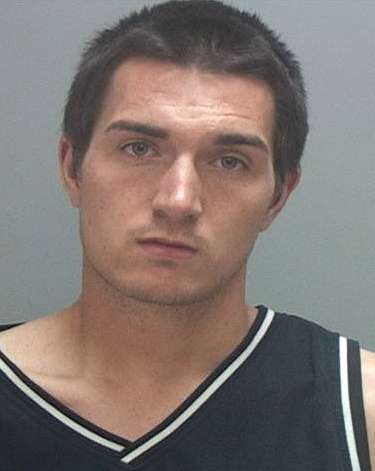 Thursday, investigators developed information the alleged burglars would be in the area of 2150 East Sego Lily Dr. (10000 South), Askerlund said.
"His MO is he goes into yards and garages and steals whatever he can of value. A getaway car is then waiting a short distance away," Askerlund said.
The group would typically work during the day, while homeowners were at work, and look for open doors or garages. In some cases, the homeowner would be home, but working in the backyard while the garage was open and the thieves would still take items, Askerlund said.
About 1 p.m. Thursday, investigators spotted one of the men believed to be involved in the burglaries and arrested him.
Dylan Mitani, 21, was arrested and booked into the Salt Lake County Jail. Investigators were looking for two other people Thursday afternoon.
The stolen property was typically pawned off to support the group's drug habit, Askerlund said.
Utah State Court records show Mitani was charged in 3rd District Court earlier this year with misdemeanor burglary of a vehicle along with four others, but the charge was eventually dismissed.
Mitani has several other felony charges, all in Utah County, mainly for theft and drug possession, dating back to 2008 when he was old enough to be charged in adult court, according to court records.
Email: preavy@ksl.com
----
×
Most recent Utah stories