Estimated read time: 7-8 minutes
This archived news story is available only for your personal, non-commercial use. Information in the story may be outdated or superseded by additional information. Reading or replaying the story in its archived form does not constitute a republication of the story.
WEST JORDAN -- Timmy Brent Olsen pleaded guilty Friday to a role in the killing of Spanish Fork teenager Kiplyn Davis nearly 16 years ago, finally bringing at least partial resolution to the long-running case.
Olsen, 33, pleaded guilty to manslaughter, a second-degree felony, and was immediately sentenced to one to 15 years in prison. Under the plea deal, he does not have to reveal where Kiplyn's body is buried.
Prosecutor Mariane O'Bryant said the Davis family agreed to the deal.
Olsen's explanation of how Kiplyn Davis died
Olsen's attorney, Jeremy Delicino, said in court that Olsen saw another person strike Kiplyn twice in the head with a softball-size rock, then helped that person move her body. That other individual was never identified in court Friday.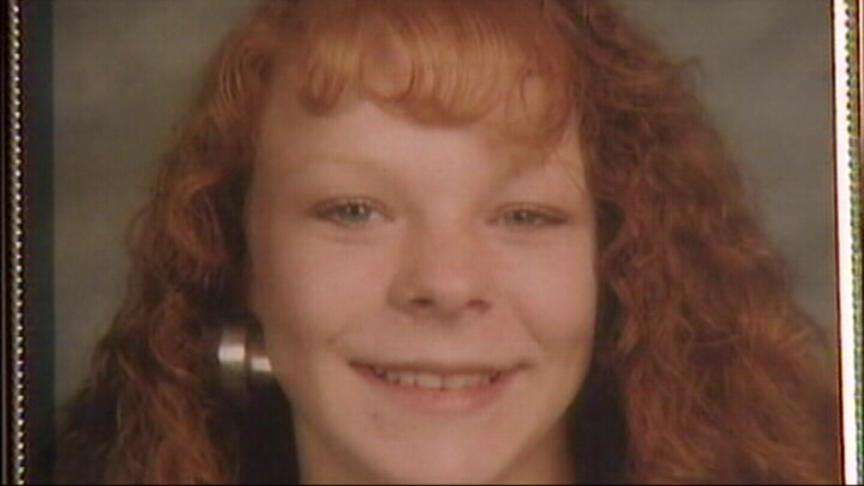 Olsen declined to say anything about the crime when he was sentenced in court Friday.
Delicino said Olsen and another individual met up on May 2, 1995, and drove up Spanish Fork Canyon with Kiplyn. At some point, she and the other person went out of sight. After about 30 to 45 minutes, Olsen said he went to look for them because he heard an argument, according to Delicino.
When Olsen reached the area where the two were, Olsen said he saw the other person strike her on the right side of the head with the rock. Kiplyn fell, and he then saw the other person strike her again on the right side of the head with the rock.
According to Delicino, Olsen approached the other person and asked what that person was doing. That person asked him to help move the body. At that point, Kiplyn was unconscious and Olsen said he didn't know whether she was dead.
Olsen helped move her underneath a line of trees, then returned to the vehicle with the second person and left the area. Neither of them summoned help. The two returned later that evening and moved Kiplyn's body to the other person's vehicle. At that time, it was apparent she was dead, the defense attorney said.
Unanswered questions
Even though the person who allegedly struck and killed Kiplyn wasn't identified, Kiplyn's father said he believes he knows who it was.
---
I'll be your biggest advocate. We have no grudges. This is a new beginning in our lives, Tim. Let's not drag this on any longer.
–Richard Davis
---
"I think we all know, but I'm not going to mention any name right now," Richard Davis said after the court hearing. However, he said he believes it's one of the men already convicted in federal court of lying in connection with his daughter's death.
In previous court hearings, Olsen was accused of making statements to police that placed David Rucker Leifson at the scene of the crime. Olsen allegedly also bragged to people in the past that he and Leifson took Kiplyn from school and drove her up the canyon that day.
In an FBI interview, Olsen started writing a statement implicating Leifson but then crumpled it up and threw it away. On another occasion, Leifson threatened to kill Olsen if he kept mentioning him in connection with Kiplyn's disappearance.
Of the five men indicted on perjury charges in the case, prosecutors believe Leifson was probably the closest to Kiplyn. Both attended the same school and had developed a friendship through the school's drama club.
Davis family's reaction to plea deal
Kiplyn's parents have been waiting almost 16 years to hear someone say guilty.
"It was a relief for him to say the word 'guilty,'" said Tamara Davis, Kiplyn's mother.
"I don't understand, why didn't he tell us 16 years ago?" Richard Davis asked. I mean, this would have been all over and none of us would be here today, and we'd probably have Kiplyn back."
Richard Davis thanked Olsen for his plea, saying he forgives him. But he begged Olsen to tell authorities where his daughter's body is located.
"It's like she's suffering, like she's still cold," he said of not knowing where she is.
Richard Davis offered to speak on Olsen's behalf with the state Board of Pardons and Parole in order to get him released early if he would agree to provide more information about the location of the body and to speak out against the two other people Richard Davis believes were involved in his daughter's death.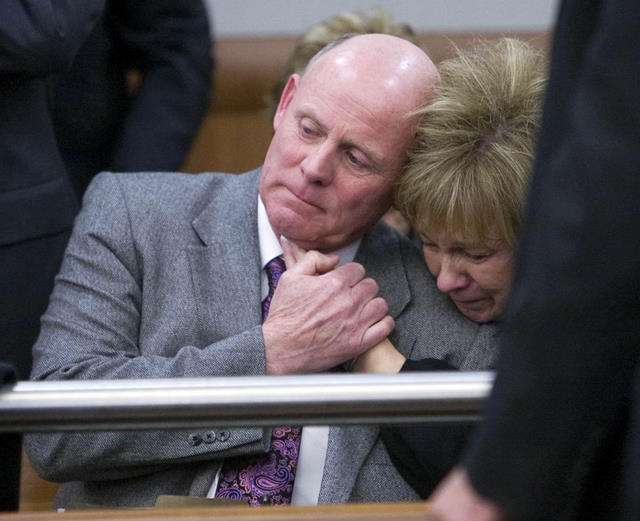 He also offered to help pay for school and dental work while Olsen is in prison. Olsen sat with his head bowed, avoiding eye contact while Richard Davis spoke.
"I'll be your biggest advocate. We have no grudges," Richard Davis said. "This is a new beginning in our lives, Tim. Let's not drag this on any longer."
On the other hand, Richard Davis said, he will push for Olsen to remain in prison as long as possible if he does not cooperate further. Asked why he thinks Olsen stayed silent for so long and may still be holding back some information, Richard Davis said, "I wish I knew."
The one-to-15 year sentence will be served concurrent with the sentence he is serving for a federal perjury conviction.
Olsen's trial was set to begin next month in West Jordan after being moved out of Utah County due to concerns the public attention surrounding it there would have made it impossible to pick an impartial jury.
Richard Davis said he was prepared to go forward with Olsen's murder trial until earlier this week, when his 25-year-old daughter, Karissa, convinced him to accept Olsen's admission of his role in the killing. Right up until Olsen entered his plea, the Davis family was worried that he might back out.
"It was just like a load was taken off our soul," Richard Davis said. "I don't know if all the truth was told today, but it's good enough for me to know he was there."
Still, he said he will not have total closure until Kiplyn's body is found. If that happens, he expects more charges to be filed.
Davis, 15, vanished from Spanish Fork High School on May 2, 1995. All of her personal belongings were left in her locker.
For nearly a decade, Kiplyn's disappearance was a mystery until local and federal law enforcement uncovered what they said was a conspiracy of silence among a group of people, some of whom were classmates of Kiplyn, including Olsen.
Investigators received dozens of reports from witnesses willing to testify against Olsen, while receiving conflicting reports from those involved.
In 2005, Olsen, Leifson and three others -- Scott Brunson, Garry Blackmore and Christopher Neal Jeppson -- were indicted in federal court on charges of perjury before a grand jury and lying to a federal agent regarding comments about moving a female's body and creating false alibis.
More to come?
O'Bryant declined to identify which of the men was the person with Olsen, but ruled out Jeppson. She said prosecutors do not have enough evidence to charge anyone else.
"I think (Olsen) has told us about as much as he's ready to tell us at this point," O'Bryant said. "We hope he knows where the body really is, that he will tell us that at some point."
The men contended for years that they had nothing to do with Kiplyn's disappearance. However, prosecutors had statements from unidentified witnesses that Olsen and others knew that Kiplyn was taken from school, driven up a nearby canyon, raped and murdered, and that her body was buried in an undisclosed location.
Charging documents filed in 2006 state that Olsen admitted to multiple people that he raped and killed Kiplyn and made her "disappear." Jeppson was also charged with murder, but he pleaded no contest to a lesser offense of obstruction of justice in 2009 after signing an affidavit saying he had nothing to do with her disappearance. He is set to be released from federal prison in September 2012, where he is also serving a concurrent sentence of up to five years on the 2009 plea.
Leifson, Blackmore and Brunson were found guilty of lying to a grand jury. Leifson is serving a four-year sentence with a release date set for November, while Blackmore and Brunson have been awaiting sentencing pending their possible testimony in Olsen's case.
Olsen was sentenced to serve 12 ½ years in federal prison for perjury. Federal prison records show he is set to be released in August 2016, but he has been in the Utah County Jail since the state charge was filed.
Delicino said Olsen does not want to divulge more details about Kiplyn's death for fear of being labeled a snitch in prison.
Authorities have conducted many searches for Kiplyn's remains, but because they don't know the exact location of her body, she has never been found. At one point, Olsen claimed he would lead investigators to her body at a burial site in Spanish Fork Canyon, but his attorney later said Olsen did not know where the body was.
-----
Story written by Paul Koepp and Lori Prichard, with contributions from Sam Penrod.
×
Photos
Related stories
Most recent Utah stories