Estimated read time: 3-4 minutes
This archived news story is available only for your personal, non-commercial use. Information in the story may be outdated or superseded by additional information. Reading or replaying the story in its archived form does not constitute a republication of the story.
SALT LAKE CITY -- Thousands of Utah families have endured unbelievable and heartbreaking sagas in crisis with their mortgages.
Some families KSL News spoke with Wednesday tried to get loan modifications with their banks, did everything their lenders told them to do, and ended up worse off than when they began.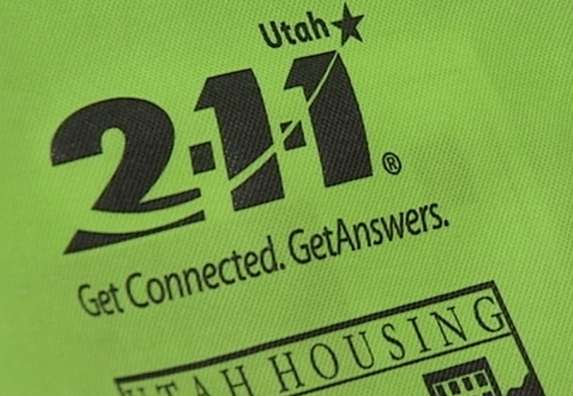 Thursday, we heard from many more Utahns who are in the same predicament. We also discovered the best avenue for help is to dial 211, and you will be directed to a housing counselor in your region of the state.
"This is a hard process," says Tara Rollins, executive director of the Utah Housing Coalition. "You really need to have a third party working through the process with you."
Foreclosure intervention counselors who handle those calls on the front lines of the crisis see the problem intensifying.
"We have not even been able to get our arms around the issue," Rollins says.
The number of calls they field on the hotline continues to increase.
"I don't think we've hit our peak, personally," says Kristen Johnson, director of Housing with Cornerstone Financial Education.
One year ago, $1.8 million in federal stimulus funding enabled the state to create 19 counselor positions across the state. The Utah Housing Coalition distributed that money among a number of nonprofit community programs statewide to facilitate the program.
---
This is a hard process. You really need to have a third party working through the process with you.
–Tara Rollins, Utah Housing Coalition
---
In one year, the program saved 717 households from foreclosure -- and saving households translates into an economic benefit for the community.
According to the Joint Economic Committee of Congress, the average foreclosure costs $77,935, while preventing foreclosure averages $3,300. Using those averages, the Utah Housing Coalition figures Utah's foreclosure intervention counselors saved approximately $55.8 million.
"The counselor is going to listen to your particular story," Rollins says. "They're going to give you different options, then you need to decide what is best for you."
Since April 2009, 17,358 Utahns have lost their homes to foreclosure; 3,700 in the last quarter alone.
A couple dozen viewers sent KSL e-mails after we ran the story Wednesday:
"I did exactly what the bank said," writes Cary. "Right before the six-month trial modification was up, I got a letter from a different division of the bank saying I did not qualify ... Now I live in my brother's basement."
We are not singling out that specific national bank, because Utahns have had similar experiences with many banks.
Coming Up:
Holly writes, "I think this story is bigger than you think. My husband and I are going through the same thing."
Melanie writes, "It's nice to know we're not alone."
From Cori: "My heart breaks for the Livingstons ... it happened to us as well. We lost everything."
From Sylvia: "As I watched the news tonight, I saw my story unfold."
Johnson says education is the best tool that Utah homeowners have to negotiate their specific problems, and you do not have to pay for help. If the counselor believes you need to retain an attorney, they'll tell you.
"We're not paid a commission off of that," Johnson says. "So, our intention is nothing more than to educate them on their options and help them evaluate the pros and cons of any of those options."
Not every homeowner in crisis will like the most sensible option. Many will still lose their homes, but these counselors can help with that difficult choice.
Johnson advises: Be proactive, go through your own budget and cut what you can in all of your expenses. That will help with the entire process.
"The longer they wait, the harder it is," she says, "and the fewer options they have."
The funding for the counselors will run out in June.
E-mail: jboal@ksl.com
×
Related links
Related stories
Most recent Utah stories