Estimated read time: 3-4 minutes
This archived news story is available only for your personal, non-commercial use. Information in the story may be outdated or superseded by additional information. Reading or replaying the story in its archived form does not constitute a republication of the story.
VISALIA, Calif. -- Police are seeking clues in the fatal shooting of a bishop at an LDS church by a man who was killed in an ensuing confrontation with officers.
The shooter has been identified as Kenneth James Ward, 47, of Modesto, Calif.
Clay Sannar, 42, a lay bishop with The Church of Jesus Christ of Latter-day Saints in Visalia, southeast of Fresno, died after being shot in his office, said Visalia police chief Colleen Mestas.
---
At this tragic time, our thoughts and prayers are with the Sannar family and all who knew Bishop Sannar.
–LDS Church spokesman Scott Trotter
---
Soon after the first shooting, a caller identified himself to police as the shooter. Police responded, and there was a confrontation with several shots exchanged, said Mestas.
Rebecca Fierro was putting her daughter to sleep when the shootout happened.
"When I came to the front window I saw all these police cars. I ran to my husband to get my other child to go to the back room because they were just shooting back and forth, it sounded like for a minute. Then it just stopped," she said.
Ward was hit multiple times. He was taken to nearby Kaweah Delta Medical Center, where he was pronounced dead. No officers were injured, Mestas said.
Tulare County sheriff's deputies are taking over the investigation of the shootout involving the police officers. The sheriff's department did not immediately return calls for comment.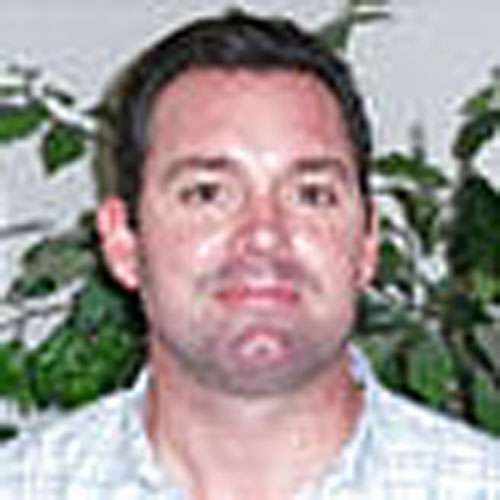 Visalia police continue to investigate Sannar's shooting, but have not identified a motive.
"We have several detectives out actively investigating this so we can come up with answers, especially for the family," said Mestas. "It's just tragic."
Sannar was the general manager of Soil Basics, a fertilizer company in Visalia, according to the company's website. He had six children, including a 6-month-old infant. He had been a bishop in the ward for only about four months.
Ralph Jordan, a Church leader, said Ward walked into the Church complex and asked for a leader of the Church. Police say moments later, after a brief conversation with Bishop Sannar, the suspect shot him.
"He didn't come in asking for Clay Sannar or reference his name at all. Instead he may have been asking for the president, the bishop or the leader," Jordan said.
He seemed to not know Sannar and police in Visalia say they don't know why he came to their city.
"The suspect is not a member of the Church," Jordan added.
Other Church members described Sannar as a well-loved family man.
"We're devastated," said Scott Henriksen, a Church member. "There's only one word: Shocked. This is something that should not happen."
Church spokesman Scott Trotter issued a statement, saying, "At this tragic time, our thoughts and prayers are with the Sannar family and all who knew Bishop Sannar."
(Copyright 2010 by The Associated Press. All Rights Reserved.)
*An account for Bishop Sannar's family has been set up at pledgie.com
*KSL.com has not verified the accuracy of the information provided with respect to the account nor does ksl.com assure that the monies deposited to the account will be applied for the benefit of the persons named as beneficiaries. If you are considering a deposit to the account you should consult your own advisers and otherwise proceed at your own risk.
×
Photos
Related links
Most recent Utah stories