Estimated read time: 4-5 minutes
This archived news story is available only for your personal, non-commercial use. Information in the story may be outdated or superseded by additional information. Reading or replaying the story in its archived form does not constitute a republication of the story.
SALT LAKE CITY -- A spiritual adviser and families of the victims of condemned killer Ronnie Lee Gardner are reflecting ahead of his scheduled execution early Friday morning at the Utah State Prison.
There is a range of emotions about the firing squad execution. One family says it's long overdue. A girlfriend of one victim pleaded unsuccessfully for clemency. Others are trying to make sense of their mixed feelings.
Spiritual adviser hopes execution will bring closure
Dan, who wished to have his last name withheld, was Gardner's spiritual adviser at the prison from 1994 to 2002. Their relationship, though, has continued and is now in its 16th year. He has been communicating regularly with Gardner since April.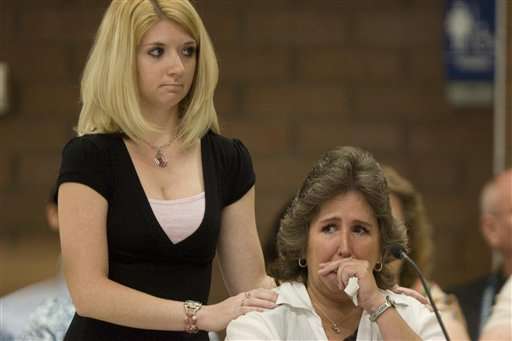 He says he has seen a marked transition in Gardner, from a man who believed his victims were simply in the "wrong place at the wrong time" to one who feels remorse.
"I think that it's difficult for him to express that, but yeah, I think he is very remorseful," Dan told KSL Newsradio. "If his dying solves those problems for those people, then that's the most he hopes he can get out of this."
Dan says Gardner has talked frequently about his interest in starting a ranch for troubled kids on 160 acres of land his brother, Randy, owns in Box Elder County.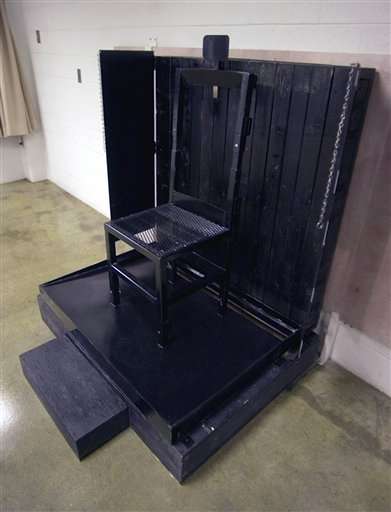 "He knows where he's at and what his life has not accomplished and all the damage that he's done," Dan said. "I think like most of us it would be nice if he could actually do something that would be of benefit to people."
Dan says he'll miss Gardner -- the last few months, he says, have been more difficult than he ever expected -- but he also hopes the condemned killer's execution will bring closure.
"I hope that this execution brings them some closure and peace and that they can feel better about everything," he said.
Nick Kirk's family says he was never the same
Bailiff Nick Kirk was wounded in Gardner's April 2, 1985, courthouse escape attempt. He died 10 years later. His family says he was never the same after the shooting, and his life was cut short by it.
"I'll be so glad to get it over with," Nick's widow, Veldean Kirk, said.
Her family gathered Tuesday night with KSL Newsradio to discuss the execution and reflect on what the family had lost. The feelings run deep, and extend down through the generations.
Granddaughter Mandi Hull feels the pain.
"It's time to move on, one way or the other," Hull said. "If it goes through and he's executed, just let it be done."
Through 25 years of Gardner's legal battles, the family has grown weary.
"He's done a lot of horrific things in his past and I think, given the chance, he would do them all again," Kirk's daughter, Barb Webb said.
Daughter Tami Stewart is hoping to heal.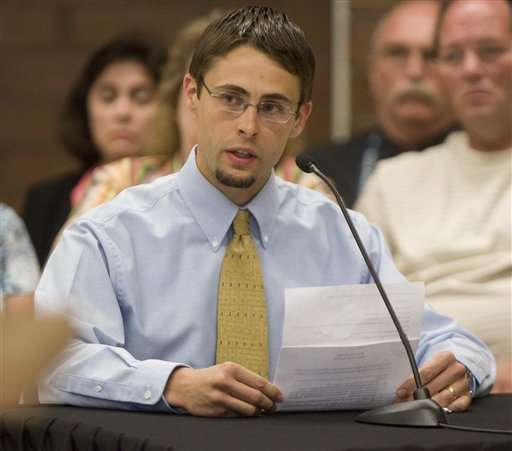 "We can remember my dad just the way it used to be and not remember that Gardner is still out there -- the one that caused him so much pain," Stewart said. "He's out there, you know, just living. I mean, he didn't give those two other men a choice, or even my dad, when he shot them. He didn't give them a choice, and the state has given him many choices. He's lived for 25 years after the crime."
Webb hopes Gardner's passing will help facilitate the healing.
"Every time we try to move on, Gardner's name comes up," Webb said. "You can start healing and get better and basically move on with your life."
Son of victim feels for Gardner's family
Jason Otterstrom lost his dad, Melvyn Otterstrom, in the shooting that put Gardner behind bars ahead of his infamous courthouse escape. It was October of 1984 at the Cheers Tavern in Salt Lake City.
Now working on a doctorate degree abroad, Otterstrom returned to Utah to see the process through. That said, he has mixed feelings about Gardner's execution.
Otterstrom feels for Gardner's family.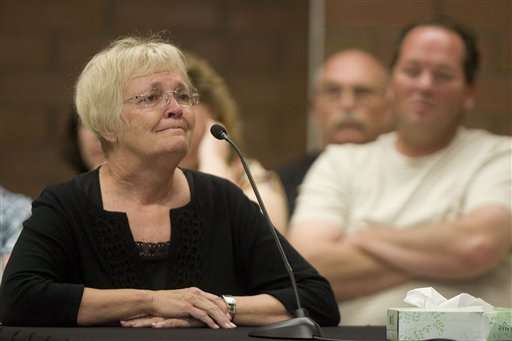 "It's a penalty that's really going to tremendously affect Ronnie Lee Gardner's family," Otterstrom said in an interview with KSL Newsradio. "I can't help but think about them, because of what happened to me, I think."
Otterstrom still struggles to put into words the impact Gardner's actions have had on his life and his family.
"It's something you can't imagine and something I've always lived with," Otterstrom said.
Victim's fiance pleaded for leniency
Donna Nu appears to be one of the strongest advocates for leniency. She was the girlfriend of attorney Michael Burdell. He was shot in the head during Gardner's courthouse escape.
During Gardner's commutation hearing last week, Nu pleaded for leniency.
"Michael was my dear friend and partner," she told the Board of Pardons and Parole. "Michael would not have wanted Ronnie Lee killed."
Friday on KSL Newsradio 102.7FM/1160AM at 5:20 and 7:20 a.m. we introduce you to the nine other death row inmates at the Utah State Prison.
E-mail: aadams@ksl.com
×
Related stories
Most recent Utah stories