Estimated read time: 2-3 minutes
This archived news story is available only for your personal, non-commercial use. Information in the story may be outdated or superseded by additional information. Reading or replaying the story in its archived form does not constitute a republication of the story.
SALT LAKE CITY -- Police in Salt Lake County launched a crackdown of sorts Wednesday on an over-the-counter substitute for marijuana.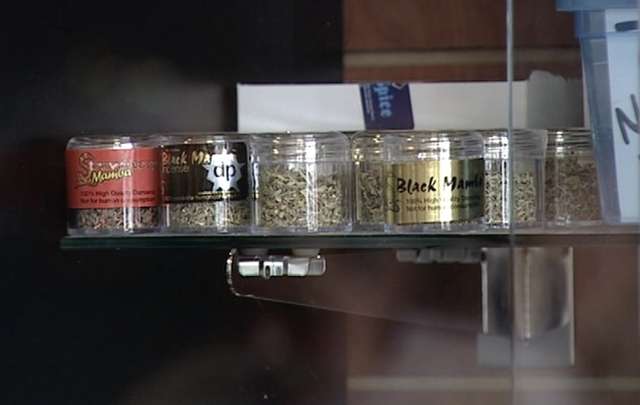 For now, police are just giving a gentle request that shop owners stop selling the popular product known as Spice, but they're threatening to get tough later.
Unified police are making house calls, not just at head shops, but at ordinary convenience stores as well. Spice is right there on the shelves under a variety of brand names. Officers are giving shopkeepers a letter asking for voluntary removal.
Spice is plant matter sprayed with chemicals. Police call it synthetic marijuana. They say its easy availability is undermining efforts to straighten out drug users who are under court supervision. They say some Spice chemicals are stronger than marijuana.
"Due to their potency, there is a propensity to overdose, and there's a severe paranoia attached to the overdose," says Unified police Sgt. Scott VanWagoner.
You can roll Spice up in a joint or smoke it in a pipe, but either way there's a problem for law enforcement and employers: It doesn't show up on drug tests.
"This is brand new to all of us, but we don't want to wait until it's a serious problem, until somebody dies behind the wheel of a car that's high on it," says Unified police Capt. Kendra Herlin.
What is ... Spice?

Spice is a legal herb that can be found in smoke shops and convenience stores for anywhere between $13 and $26 a gram. Sellers told KSL the herb gives users a "great high," a high comparable to that of marijuana.
Under the law, Spice is not specifically banned like heroin or marijuana. But in their briefing, officers were told it falls under a general provision in the law.
"In subsection four: '… or other chemical substance capable of causing a condition of intoxication, inebriation, stupefaction, or the dulling of the brain,'" VanWagoner read.
Officers admit that interpretation is shaky and needs clarification in the courts, but they hope shop owners will choose public responsibility over profits.
"What we're doing is merely educational at this point. We will check back with these businesses at a future date," VanWagoner said.
One possession case is pending in juvenile court. That may help establish the legal framework.
Meanwhile, large amounts of Spice have been found in Utah warehouses. Police say it's only a matter of time before it leads to tragedy.
-----
Story compiled with contributions from John Hollenhorst and Paul Nelson.
×
Related links
Related stories
Most recent Utah stories