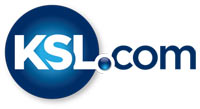 How to hike safely in Utah
October 20, 2017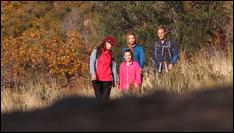 SALT LAKE CITY — From the red rocks of southern Utah to the majestic Wasatch Mountains — whether it be winter, spring, summer or fall — Utah is a mecca of healthy outdoor activities.
The Groves family likes to take advantage of Utah's beauty and often takes family hikes right out their back door in Draper. They've seen a lot during their hiking adventures.
"We've been hiking since they were babies," Maria Groves said.
Jeff Groves is a neurologist and knows the benefits of getting outside.
"Increasing your blood flow patterns can help with attention, concentration and is really helpful for your quality of life, your emotional health," he said.
Safety is their No. 1 priority.
They always make sure to carry 10 essentials:
First aid kit
Maps
Pocket knife
Extra clothing
Rain gear
Food
Water
Matches
Flashlight
Sun protection
Because you never know what you might face on the trail, especially here in Utah.
"I think when you're hiking some of the biggest things are: know the environment, know the trail, know where you're going, sort of plan for that," said Dr. Darren Campbell, a sports medicine specialist with Intermountain Logan Regional Hospital.
Campbell also says take a friend and tell someone where you're going and when you will be home.
But most importantly, it's about knowing your limits as well as being prepared for a change in the Utah weather.
"It can go from where it's 90 degrees plus in the valley and we go to the mountains and it's cooler, and all of a sudden the sun goes down and there's some clouds that roll in, now it's 50 degrees in the mountains," Campbell said.
Already this fall, search and rescue teams have come to the aid of many hikers caught off guard. Wildlife can also change some plans.
"We're in nature, we're being part of nature and there are animals that live there. That's their home, so we have to be aware of that," Campbell said.
For the Groves family, the Utah mountains are a training ground for other adventures. This summer they traveled to Africa to hike Mount Kilimanjaro, the tallest freestanding mountain in the world.
"Getting out there to other parts of the world and exploring, we really have the ideal circumstance for that," Jeff Groves said.
"Getting outside it just gives you a completely different aspect of the world around you," Maria Groves said.
If you're looking for a hike — family friendly or more rigorous — the Intermountain Live Well website has a whole list.