This archived news story is available only for your personal, non-commercial use. Information in the story may be outdated or superseded by additional information. Reading or replaying the story in its archived form does not constitute a republication of the story.
This story is sponsored by Utah.com. From hiking and camping to touring the national parks, Utah.com has everything on what to do and where to stay in Utah.
Tell your kids to put down the electronics and take them on a real life adventure that trumps anything digital. Here are nine fantastic hikes all over Utah that accommodate families of all sizes. Wear them out and blow their minds with incredible views of the state, all in HD.
Bell Canyon to First Waterfall | Salt Lake City
Hiking is all about the big pay-off. Yes, the adventure part is great, and so is the exercise you get, but what it's really all about is the reward at the end. And Bell Canyon's got that. A refreshing, gorgeous, watery waterfall well worth the moderate 4-mile round-trip trek. But that's not all. You also get to bask in the majestic views of the Salt Lake Valley on your way up to Bell Canyon Reservoir, just 1/2 mile above the trailhead, and a fun pit-stop to take a break and have a snack. See more Salt Lake area trails.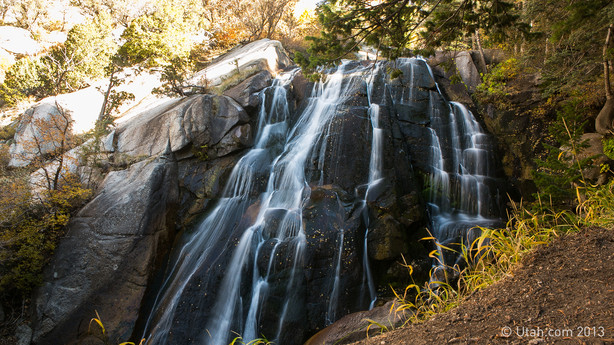 Tony Grove Nature Trail | Logan
Look for moose. Your chances of spotting one are pretty good here. This 1.2 mile interpretive trail makes a loop around the lake and is great for all ages and skill levels. The trail is primarily used for canoeing, fishing, hiking, and nature trips, and is accessible from June until October. The summer wildflowers ain't half bad, either. See more Logan area Trails.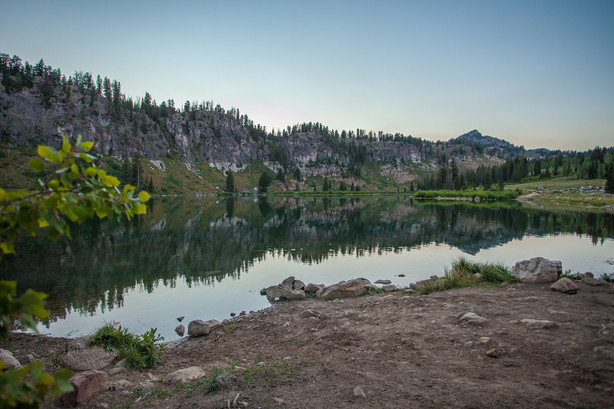 Sand Dunes of Snow Canyon | St. George
Better than the backyard sandbox, the Sand Dunes of Snow Canyon are one of the main attractions of the state park, located near St. George. It is conveniently stocked with picnic tables and restrooms for leisurely family fun, and it's chock full of places to explore. On the trail, the sand is soft and fine, perfect for youngster barefooting, and some of the dunes are large and steep enough to roll down. While you're there, don't miss Jenny's Canyon, a good, short 1/2 mile roundtrip hike to a fun slot canyon located almost at the mouth of Snow Canyon. See more St. George area Trails.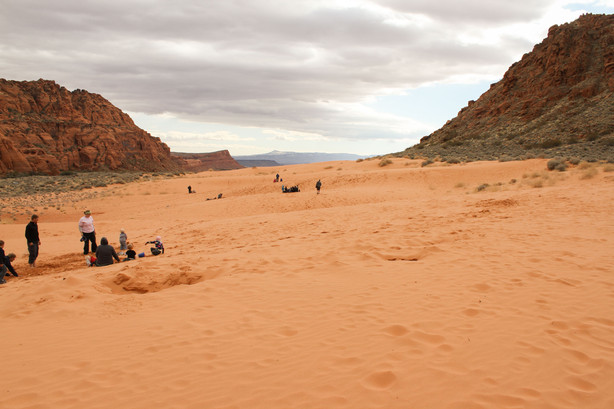 Battle Creek Falls | Pleasant Grove
Here's a little gem of a hike that a lot of people seem to know about, yet never seems to be very busy. It's easy to hike to the top of the waterfall, plus it'll be the most scenic 30 minutes out of your day. Some people like to rappel down the waterfall, but that might be a little beyond a 3-year old's skill set. Better to have them stick to wading and throwing rocks. See more Provo area Trails.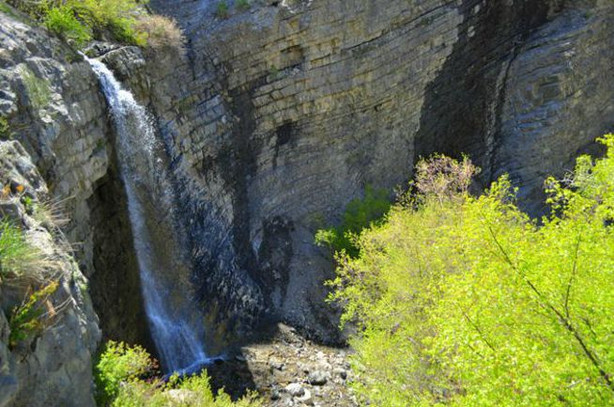 Sardine Peak | Ogden
A pretty little loop out of Snowbasin with views east to Pineview Reservoir and west down Ogden Canyon to the city. The general consensus is to mitigate the elevation change by hiking it clockwise. About a 2-3 hour endeavor, and it's considered "easy" by people who have never hiked with a 4-year-old. The trail's only a few years old but very passable with lots of shade. See more Ogden trails.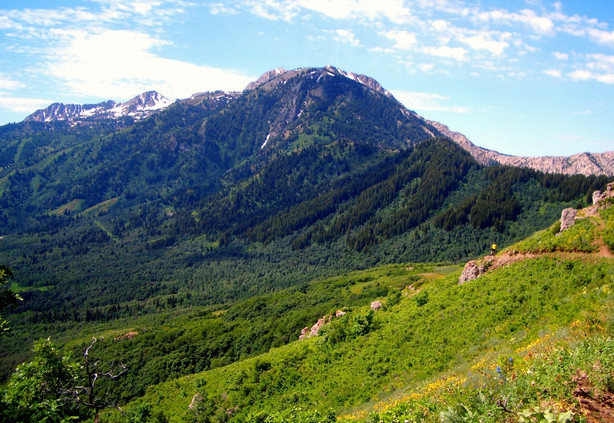 Lower Calf Creek Falls | Grand Staircase-Escalante National Monument
A towering 126-foot waterfall is the destination for this out-and-back, a great spot to soak your feet before your trek back to the car. It's 5.5 miles (3-4 hours) round-trip, not too much up-and-down action but some sand to make you work. It's a highlight of Grand Staircase-Escalante, with sheer cliffs, red-and-white-striped sandstone and petroglyphs to admire along the way. Read more.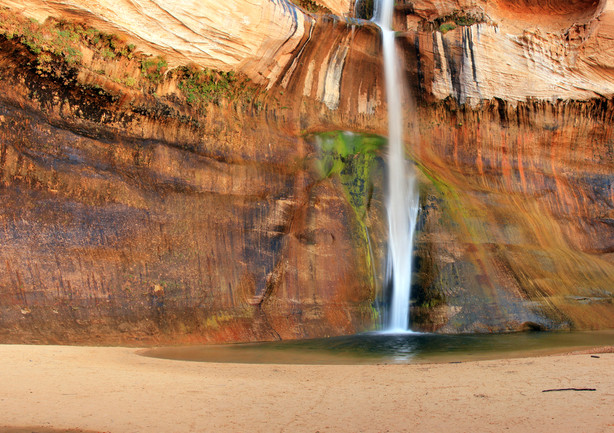 Cecret Lake | Little Cottonwood Canyon
The perfect spot to snap a family picture that makes your out-of-state relatives jealous. Just one mile, this loop around a shimmering alpine lake accommodates even the tiniest hikers. It gets busy on the weekends so plan a few extra minutes for parking or if you want to avoid the crowds, it's a quick drive up after work during the week. See more Salt Lake Area trails.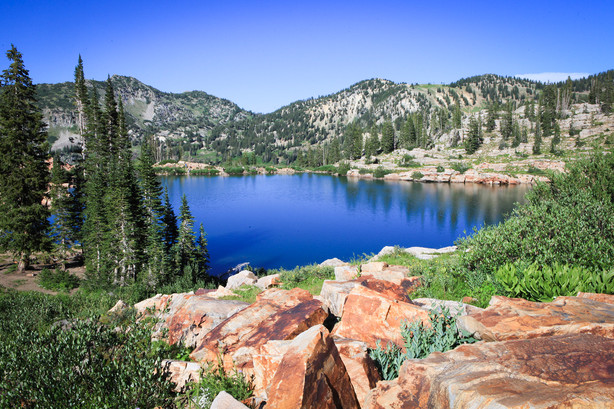 Riverside Walk | Zion National Park
For those who want stunning views and want them now. This easy-breezy walk along the Virgin River takes you to the mouth of the famous Narrows hike with waterfalls along the way. Even grandpa's wheelchair can make the two mile trip. See more Zion Area trails.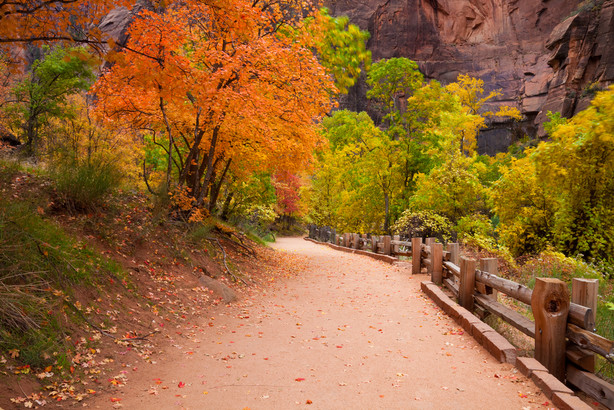 Corona Arch | Moab
A quick(ish) hike to a massive arch across the highway from Arches National Park. It's 1.5 miles each way with safety cables and steps cut in the rock - nothing too treacherous and you get the bonus Bowtie Arch thrown in for your efforts. Both are spectacular, only less well known because they live outside the park proper. See more Moab Area trails.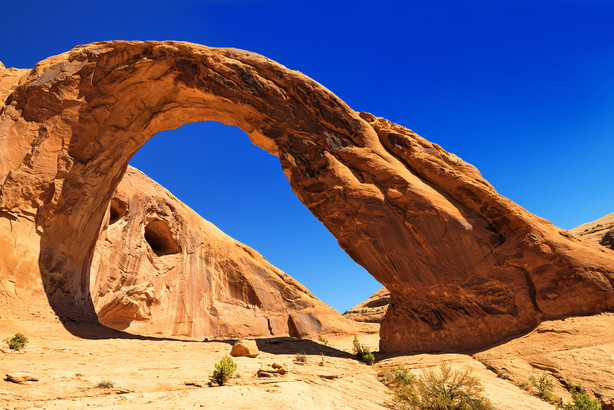 Travel Tip: Hiking with your family is more fun when you know you're prepared. Bring layers for schizophrenic weather, sunblock, GPS, pocket knife, extra snacks and lots of water. Maybe a book about local flora and fauna. Oh, and let your 12 year old build character by carrying the pack.
×