Estimated read time: 2-3 minutes
This archived news story is available only for your personal, non-commercial use. Information in the story may be outdated or superseded by additional information. Reading or replaying the story in its archived form does not constitute a republication of the story.
SALT LAKE COUNTY -- For nearly three weeks Midvale police officers have been looking for a man they say is responsible for a string of vehicle burglaries in Salt Lake County.
Officers almost caught the suspect last week, but he got away. Thursday morning, he wasn't so lucky.
The process of catching him actually started at a pawn shop last week.
Officers say the suspect, 28-year-old Miguel Chavarria, stole things from cars then sold the items to pawn shops.
Last week Midvale officers were on the north end of a Jumping Jack Cash pawn shop asking employees if they had seen Chavarria. Low and behold, he was at the other end of the store trying to pawn stolen items.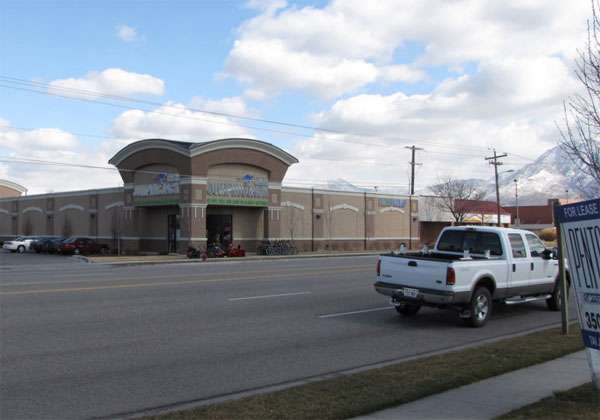 "The manager on duty realized it, ran out, got the cops, and one of our employees came down to this end and tried to stall him," said sales clerk Karima Knoll. "But when he saw the cops, unfortunately he realized what was going on and bolted out the door."
For days Midvale police tried to find Chavarria, eventually asking the Joint Criminal Apprehension Team (JCAT) for help. Their efforts paid off.
Detectives received information that Chavarria may have been staying at a house near 5600 South and 1300 East, so they staked out the residence.
"We had our entire team out tonight," said JCAT's Jim Phelps just after the arrest. "We were going to make sure we had everything covered so he didn't get away from us again."
Around 12:30 Thursday morning officers spotted Chavarria and a friend leaving the house. When the suspects refused to pull over for a traffic stop, officers boxed them in near the Van Winkle Expressway.
"We attempted to stop it. The vehicle decided to take off but we weren't going to give it a chance to try and run, so we used a boxing technique. Boxed him in from all different sides," Phelps said.
With nowhere to go, the suspects rear ended a patrol car.
"The driver of the car is not the person we're after, but his vehicle's pretty messed up because he tried to help his buddy get away from us," Phelps said.
Police identified the friend as John Mares. He faces charges of felony fleeing. Chavarria faces the same charge plus several burglary charges.
Midvale police say the crash was accidental so the driver, John Mares, will not be charged with aggravated assault on an officer.
Both men have been booked into the Salt Lake County Jail.
------
Story compiled with contributions from Shara Park and Marc Giauque
×
Photos
Most recent Utah stories