Estimated read time: 2-3 minutes
This archived news story is available only for your personal, non-commercial use. Information in the story may be outdated or superseded by additional information. Reading or replaying the story in its archived form does not constitute a republication of the story.
SALT LAKE CITY (AP) -- Fossilized bones found in central Utah are from two prehistoric rodents never before described by scientists, according to a new study.
The fossils are about 8 million years old and were found near Sevier among the scattered bones of elephants, camels and other animals from that period, said Don DeBlieux, a paleontologist with the Utah Geological Survey.
The find includes complete jaws -- with every tooth in place and small enough to fit on a penny -- that helped scientists identify what they were and their relatives.
"They're just beautiful little fossils," DeBlieux said Wednesday.
The findings were published in the January issue of the Journal of Vertebrate Paleontology.
Utah is famous for its dinosaur quarries but little is known about what was happening here during the Miocene Epoch, which lasted from about 23 million years ago to about 5 million years ago, scientists have said. That's mostly because evidence from that period has been spirited away by geological forces.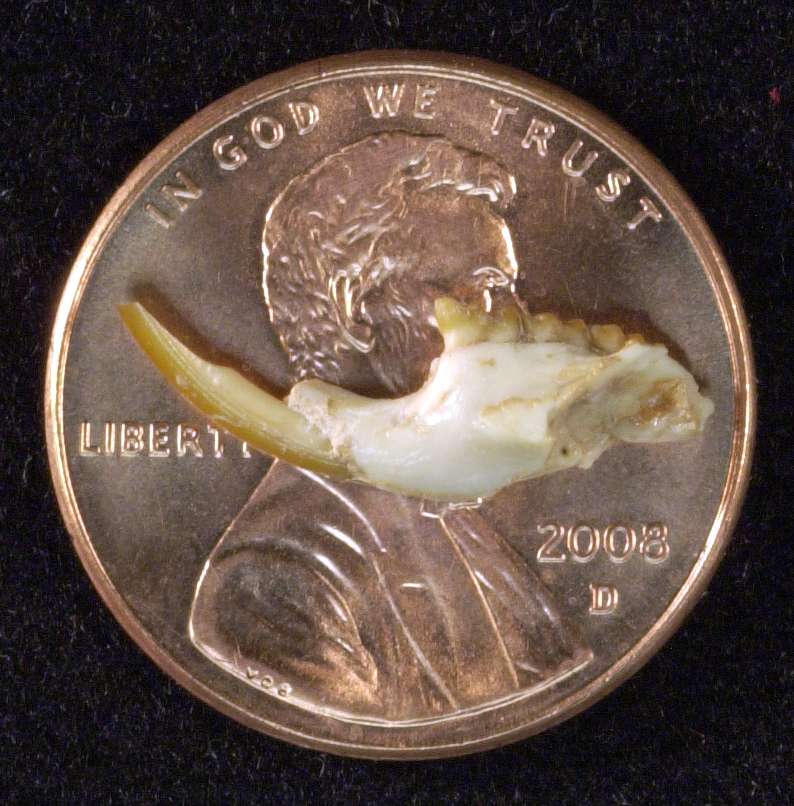 Paleontologists said the newly found bones may provide rare clues about animal life from that period.
"This is kind of a little snapshot of what was going on at that time," said Bill Korth of the Rochester Institute of Vertebrate Paleontology in Rochester, N.Y., who helped analyze the specimens.
One of the newly discovered tiny rodents is a relative to the modern-day deer mouse. The other is related to the spiny pocket mouse.
The cache of bones also included two other rodents and a type of prehistoric rabbit never recorded before in Utah.
The fossils were first reported in 1996 by a couple exploring a gully in Fishlake National Forest. Excavation permits were granted to scientists in 2002.
Researchers eventually found several hundred fossils, including portions of the rodents.
DeBlieux estimates the mice were just a few inches long.
Like today, rodents were likely common during that period and ostensibly a quick snack for larger animals, Korth said.
"Anyone who was around would probably eat them," he said.
One of the species has been named Basirepomys robertsi, in honor of Jeff and Denise Roberts who initially reported the site. The other was called Metaliomys sevierensis for the area where the fossils were found.
The fossils will eventually go to the Utah Museum of Natural History.
(Copyright 2010 by The Associated Press. All Rights Reserved.)
×
Most recent Utah stories