Estimated read time: 2-3 minutes
This archived news story is available only for your personal, non-commercial use. Information in the story may be outdated or superseded by additional information. Reading or replaying the story in its archived form does not constitute a republication of the story.
SALT LAKE CITY -- A new environmental coalition spoke out Wednesday against a proposed soccer complex site in Salt Lake. The city is planning on breaking ground as soon as next spring. Over 150 acres of open land along the Jordan River and 2200 North could soon be a sprawling sports complex.
The new Jordan River Restoration Network argues it's the place for wetlands, open space and wildlife. Dr. Ty Harrison, professor of Wildlife Biology, says, "This is not the place for a soccer complex."
The city has a different goal: 18 soccer fields, 4 baseball diamonds, a large stadium and a parking lot for 1,300 cars. Voters approved the plan six years ago.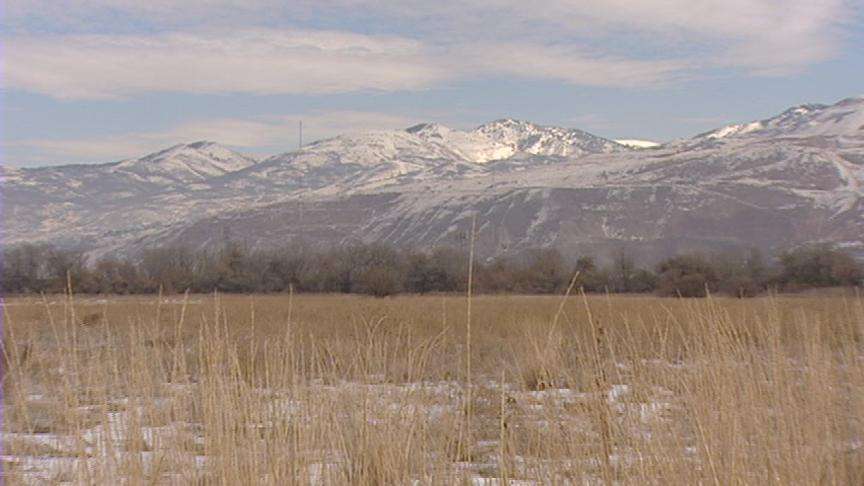 Salt Lake Mayor Ralph Becker says, "We need to initiate construction this year. We're working through the final planning and design phase."
Becker and the city plan to incorporate a buffer zone of at least 100 feet to protect the Jordan River and even improve it by using $15 million from the 2003 bond election, Real Salt Lake's gift of $7.5 million and a possible $17 million from the county.
"We are looking to really, greatly enhance current quality of the Jordan River along that stretch," Becker says.
But opponents say adding a huge sports facility would inherently destroy the quality of land there. The group believes Salt Lake City is contradicting its environmental stance by building the complex.
Jeff Salt of the Great Salt Lake Keepers says, "Salt Lake City has abandoned its environmental policies, commitment to open space and a commitment to this recent planning document called 'Blueprint Jordan River.'"
That policy passed earlier this year and was supposed to be a guide for preserving open space along the river.
Ray Wheeler, with the Earth Restoration Project, says, "Either we choose to protect what little we have left, or we bury it under parking lots and buildings."
Mayor Becker says the plan will be sensitive to the surrounding area. Mayor Ralph Becker/Salt Lake City Becker says, "I don't think anyone takes environmental matters more seriously than I do or Salt Lake City."
The coalition has suggested three other sites for this sports complex:
However, the city plans to go forward with the original site.
E-mail: ngonzales@ksl.com
×
Photos
Related stories
Most recent Utah stories