Estimated read time: 2-3 minutes
This archived news story is available only for your personal, non-commercial use. Information in the story may be outdated or superseded by additional information. Reading or replaying the story in its archived form does not constitute a republication of the story.
NORTH OGDEN -- If you have pipes that are vulnerable to freezing, you may already know it. If you're not sure, it's worth checking around to find out before a broken water pipe makes a terrible mess.
Ben Lomond High School sent the students home Monday after a fire sprinkler pipe froze and then broke. The new commons and cafeteria at the school ended up a sloppy, slippery mess.
Wind blew vents off the roof, Sunday night. Cold air rushed in, drastically dropped the temperature, which caused the pipe to freeze and break.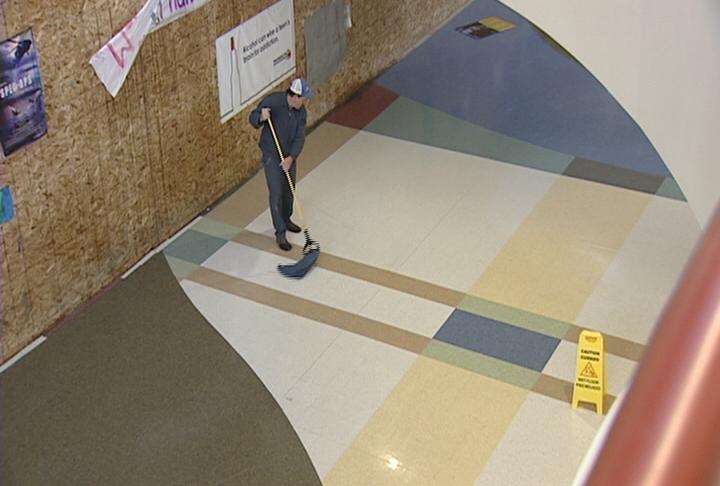 "When that pipe broke, it sent water down onto this part of our second story, and then down into our first story, causing some pretty slick conditions," explained Donna Corby, with community relations for the Ogden City School District.
Parts of the floor even iced over. Classes had just started, so the principal moved students to the gym, sorted out the problem and put crews to work.
"They started the mop up, clean up the ice skating rink up here on the second story, as well as the rain on the inside of the building," Corby said.
Around noon, the students were sent home for the day because the building was simply too cold.
KSL News talked to experts Monday about what you can do around your home to make sure the same thing doesn't happen to your pipes. First, they suggest you take a close look at pipes in areas exposed to wind and cold can freeze and burst.
"A cold crawl space in your garage area, or something like that where it's exposed to a colder area," suggested Travis Tidwell, a sales associate for Home Depot.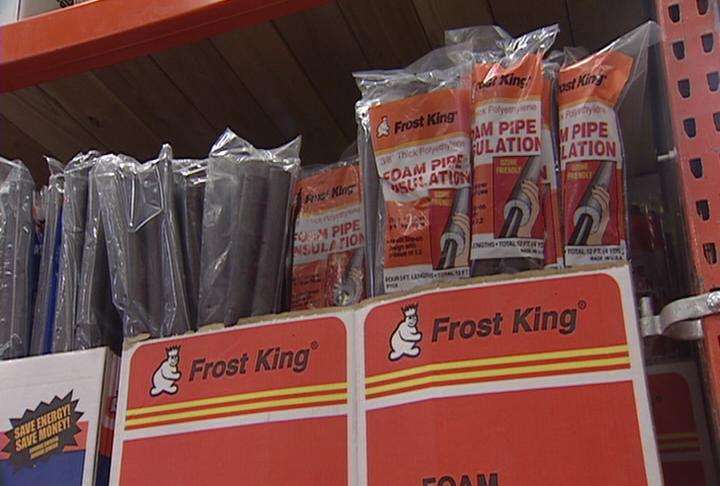 Even an unfinished basement can leave pipes exposed.
At a hardware store, you'll find many products to seal cracks and plug openings that let in cold air. You can wrap vulnerable pipes.
"Protect them more by either wrapping them with some kind of heat tape or insulation," said Unified Fire Authority Capt. Clint Smith.
When the temperatures get this cold, and stay that way, firefighters get regular emergency calls from people whose pipes have frozen, cracked and flooded homes.
A hair dryer or space heater works to thaw frozen pipes, but don't let them overheat and don't use a blow torch. Also, know where to shut off your water main and water heater, and don't forget to turn off the water to your swamp cooler and sprinkler system.
"If you're really concerned, or have pipes that are prone to freezing in the past, you can leave a little drip of water to run through those pipes, to keep that water continually flowing," Smith said.
Our water departments can struggle with the same issues. Ogden City Public Works said the weather has caused two or three water main breaks a day during this cold snap.
E-mail: jboal@ksl.com
×
Most recent Utah stories