Estimated read time: 2-3 minutes
This archived news story is available only for your personal, non-commercial use. Information in the story may be outdated or superseded by additional information. Reading or replaying the story in its archived form does not constitute a republication of the story.
LAYTON -- Family, friends and students at Layton High School are mourning the death of a 16-year-old girl who was killed in a crash on Highway 89 in Kaysville.
Rachel Vigil was the only one in the car Tuesday night as it made a turn and was hit by at least two vehicles. The Utah Highway Patrol said she died instantly.
While investigators are looking into the cause of the crash, students at Layton High School are dealing with the loss of a friend.
Friends like Lexi Moss say she liked everyone and was liked by everyone.
"It's really sad, we miss her a lot," Moss said. "Just makes you think like any day, anyone, anything could happen."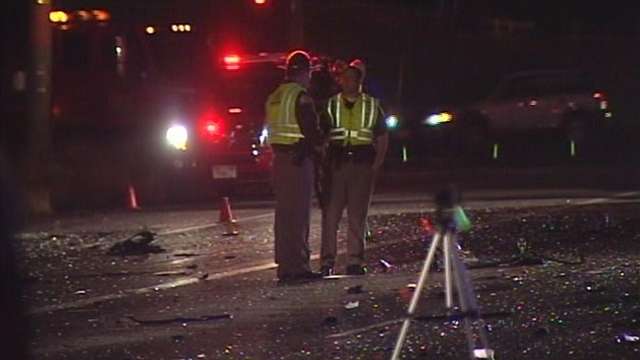 Classmate Luke Herzog said, "She was always so much fun to work with. She was always so happy."
Herzog served with Vigil in student government at Layton High School. "She always got good grades, just a role model to everyone," he said.
Herzog said news of Vigil's tragic death had not sunk yet in for many students and teachers.
"Shocked, I think. I don't think lots of people believe it. I went into my first period, and my teacher was having a hard time," He said. "Everyone is just kind of sad, especially where she is so young, and it's just a complete accident. No one really knows what to think."
"She was well-known, great kid. I've heard some reaction from teachers saying she was the best I ever had. Well thought of, and so there are kids who are having a real tough time as well as teachers," said Davis School District spokesman Chris Williams.
Vigil's older brother got the news as he was traveling home after completing an LDS mission. Family members picked him up at the airport Wednesday afternoon.
"It's a sad situation regardless of their age," Utah Highway Patrol Sgt. Greg Lundell said. "This is particularly more so. Many of us have kids that same age who are just learning to drive."
The district said grief counselors were available Wednesday and will be available Thursday for students to talk to.
Friends of Rachel are planning a candlelight vigil in memory of her Thursday night.
------
Story compiled with contributions from Marc Giauque and Anne Forester.
×
Related stories
Most recent Utah stories