Estimated read time: 2-3 minutes
This archived news story is available only for your personal, non-commercial use. Information in the story may be outdated or superseded by additional information. Reading or replaying the story in its archived form does not constitute a republication of the story.
SALT LAKE CITY -- The number of H1N1 cases is dropping across the county, and in Utah. However, health officials warn we should not stop taking precautions to keep ourselves healthy.
Over the past four weeks, health officials have seen a drop in the number of people hospitalized with the H1N1 virus -- a good sign that we may be moving in the right direction.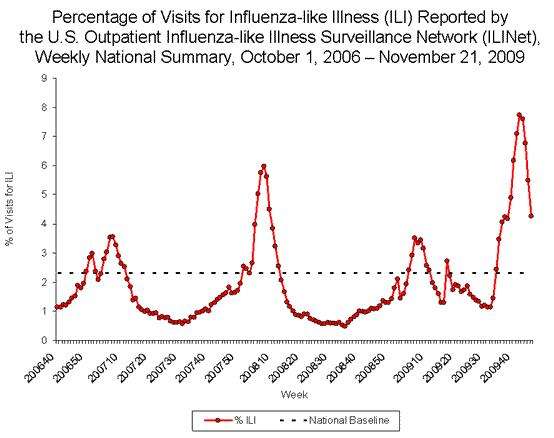 "It's very hopeful. We're hoping that decrease sustains and continues downward," says Ilene Risk, epidemiologist for the Salt Lake Valley Health Department.
However, while the number of illnesses is down, the number of flu-related hospitalizations remain higher than expected for this time of year.
Officials at the health department warn the flu is still circulating. They say the downward trend has been constant for several weeks, but who knows for how long.
"What we don't know is if we'll see another upwards trend, because H1N1 is a novel flu and we're not sure what to expect," Risk says.
Related:
Even if the cases of H1N1 continue to drop, health officials say they have yet to see the seasonal flu make its appearance.
"The population, including myself, should be worried about seasonal influenza -- the garden variety flu. We haven't seen it yet," Risk says.
One line of defense against the flu is getting vaccinated. The Utah Department of Health says the H1N1 vaccine is still limited to those in high-risk groups such as pregnant women, children and young adults aged 6 months to 24 years, those with health complications or those who care for infants under 6 months of age.
Health officials say Utah has been getting more doses of the vaccine, compared to a few months ago, and soon it will be available to everyone.
Health officials stress getting the H1N1 vaccine if you fit into one of the priority groups.
"Those are the people who continue to be at the greatest risk for complications from influenza, and those are the people who we really want to focus on vaccinating and get to as many folks as we can before the vaccine is open to the general public," says Tom Hudachko, spokesman for the Utah Department of Health.
Many health departments and clinics now schedule appointments so you don't have to wait in line. As always, health officials say wash your hands and stay home when you are sick.
E-mail: aforester@ksl.com
×
Related links
Most recent Utah stories