Estimated read time: 3-4 minutes
This archived news story is available only for your personal, non-commercial use. Information in the story may be outdated or superseded by additional information. Reading or replaying the story in its archived form does not constitute a republication of the story.
CACHE COUNTY -- A family involved in a tragedy last month is thanking rescuers who came to their aid. Fortunately, their tragedy is having a happy ending.
Tony and Mary Sorensen were inside their parents' Cache County home when it exploded, sending both of them to the hospital and pieces of the house hundreds of yards away. Thursday, they spoke for the first time about what happened.
On the morning of Oct. 22, both of them were just going through a normal day at their College Ward home. College Ward is in unincorporated Cache County. Then, the explosion happened. Everybody we spoke to that day said it's a miracle they're both alive.
"All things considered, I'm doing great. I'm back at work," Mary said.
They were both house sitting for their parents, who are serving an LDS mission in Scotland.
Mary Sorensen was washing dishes when the propane explosion ripped the house apart, throwing her into the air.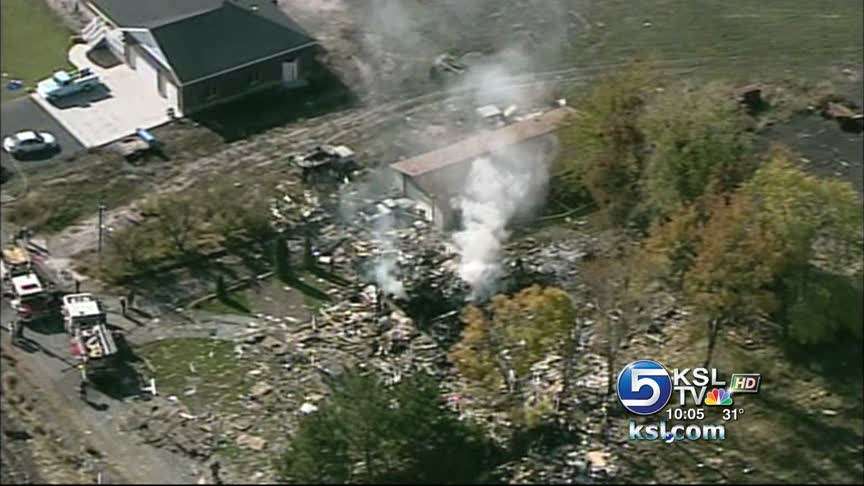 "I don't remember landing at all, but I do remember opening my eyes and seeing wood fall down on me," she said.
Her brother, Tony, was relaxing on the couch. He was buried in an instant.
"I was actually conscious under the rubble when they found me, and if I wasn't conscious, I wouldn't have been found," he said.
Neighbors heard the explosion and rushed to help. Shane Zilles, a Cache County deputy, lives nearby and heard the explosion. So did neighbor Brandon Anderson. Both were among the first neighbors to run to the Sorensens' home to see what happened.
They found Mary right away but didn't see Tony until he stuck his hand up through the rubble.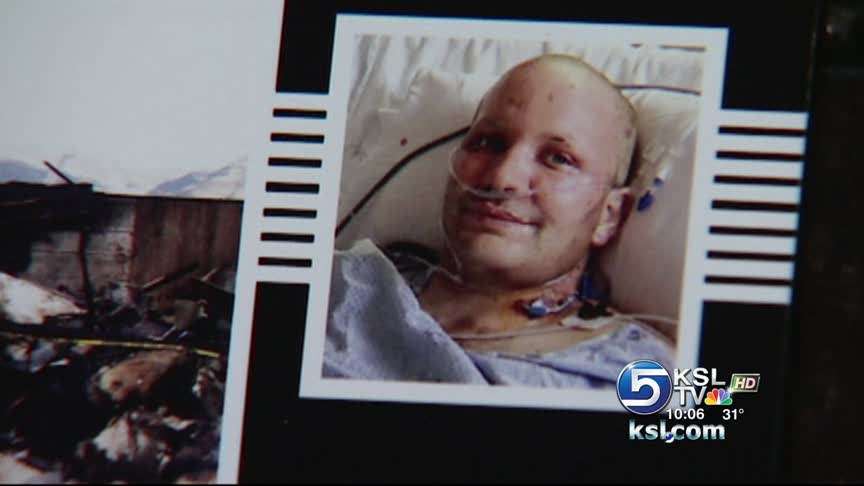 "At that point, I realized there were other people there, that I wasn't helpless, that I would be saved," he said.
Tony suffered a broken leg and burns all over his body. He has gone through skin grafts and is continuing rehabilitation. Doctors expect him to be just fine.
Mary has a few cuts and scrapes but will make a full recovery.
"The only way we came out of it is with the hand of God," she said.
The exact cause of the explosion may never be known, but for the Sorensens, they say it doesn't matter. What does matter is family and all those people who came to help them and continue to help them.
"What those people did for us saved our lives, saved our family and brought the community closer together," Mary said.
More than anything on this Thanksgiving Day, they're thankful to the people who rescued them. They wrote a letter to their rescuers.
The family says they plan on rebuilding their home in the same spot. College Ward is home for them, and they don't want to leave.
A fund for the family has been set up to help the family with medical bills at any America First Credit Union under Dennis Sorensen's name. He is the owner of the house and Tony's and Mary's father.
E-mail: acabrero@ksl.com
×
Related links
Related stories
Most recent Utah stories