Estimated read time: 4-5 minutes
This archived news story is available only for your personal, non-commercial use. Information in the story may be outdated or superseded by additional information. Reading or replaying the story in its archived form does not constitute a republication of the story.
UTAH COUNTY -- A Stansbury Park man has been trapped inside a cave now for more than 24 hours. He became stuck in a tight spot in the Nutty Putty Cave, west of Utah Lake, and rescuers are inching closer to freeing him, even with a major setback.
Concern is growing for the man, who has hardly moved in a day's time. He is in an amazing predicament with more than 100 rescuers working to save him. That rescue effort suffered a discouraging setback earlier in the evening.
Related story
Sgt. Spencer Cannon, with the Utah County Sheriff's Office, said, "They had him to a level spot where he wasn't heading downhill with his head below his feet. During the course of that, they have a raising system to hold him in position, and one of the devices of that system failed, and Mr. Jones actually fell back to the area where he had been stuck for so long."
The rescue teams have been reassessing the situation since then and working to free 26-year-old John Jones who is from Stansbury Park.
Jones became wedged head-down in the cave around 9 p.m. Tuesday.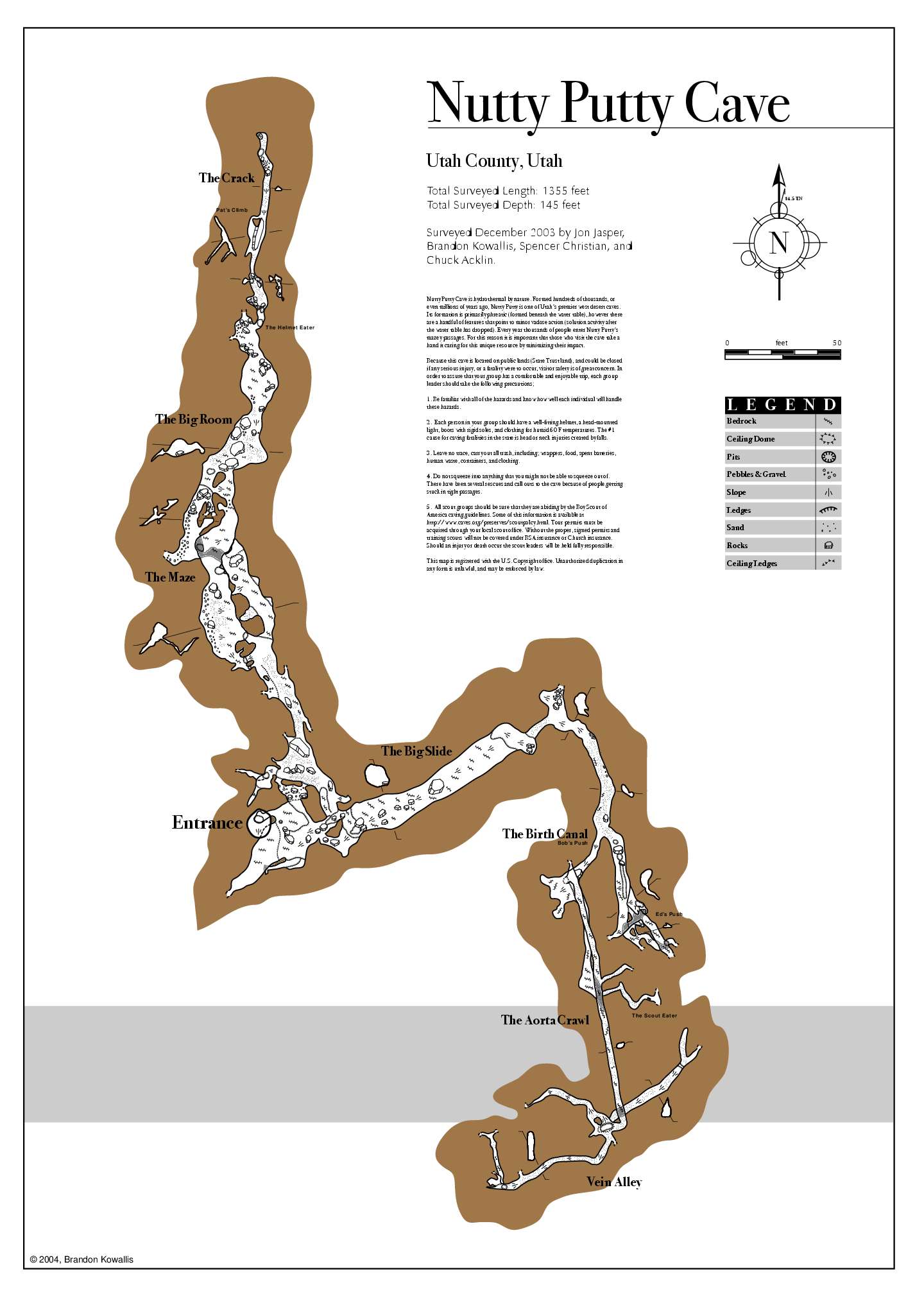 The spot he is stuck is known as Ed's Push and is described to be 125 feet below and about 700 feet away from the cave's entrance, requiring someone to meander through numerous confined spaces. The actual area in which he is trapped is described as being 18 inches wide and just 8 to 10 inches tall. [CLICK HERE to view a map of the Nutty Putty Cave]
"Getting people to him where they can actually help him, or removing material -- which is one of the efforts they're trying -- and getting access to be able to do that is very difficult," Cannon said.
Earlier in the day, crews drilled holes into rocks and used pulleys to move Jones to a position from which they think he can be more easily removed from the cave.
Cannon said of Jones, "His spirits are amazingly good given the circumstances. His physical condition-- obviously he's very tired, he's very worn out and very uncomfortable. But we're hopeful that once we do get him freed that he's going to be in decent shape. But after almost 19 hours now being stuck, I'm sure he's not going to be feeling well."
Family members are waiting outside the cave and talking by two-way radio to Jones, giving him encouragement. They say they have faith that Jones has the strength to get through this.
His father, Leon Jones, said, "John is an incredible young man. And as an old guy, I look up to John and idolize him. He's a great example to me."
Crews have brought in some pneumatic tools to help grind and chip away the rock to open up more space. It's very tedious and difficult work for search and rescue teams, which now have come from all across the Wasatch Front.
Rescuers are still optimistic about getting Jones out safely. Teams are taking turns inside the cave and say they will continue the rescue around the clock.
Jones and 10 other people had permission to explore the cave Tuesday evening. They had been in the cave for about two hours when Jones became stuck in an area known as Ed's Push. Jones, who is about 6 feet tall and weighs between 190 and 200 pounds, got stuck around 9 p.m.
All of the others who were with him safely made it out of the cave. Rescuers have been able to give Jones water.
Cannon said the cave is not considered ecologically sensitive. "Even if that were the case, if you have to knock down a 10-million-year-old stalactite to get somebody out to save a life, we would do it," he said.
The Nutty Putty cave is on state school trust land managed by just as a local club of cave enthusiasts, the Timpanogos Grotto. We are not aware of any rescues since the club took over, but in 2004 crews were involved in a 10 hour rescue for a 16-year-old boy who became stuck inside.
A medical helicopter is on standby at the scene.
------
Story compiled with contributions from Sam Penrod and Marc Giauque.
×
Photos
Related links
Related stories
Most recent Utah stories