Estimated read time: 3-4 minutes
This archived news story is available only for your personal, non-commercial use. Information in the story may be outdated or superseded by additional information. Reading or replaying the story in its archived form does not constitute a republication of the story.
MURRAY -- Some Utah doctors are concerned about the new guidelines presented Monday for mammograms. The Department of Health and Human Services recommended women not get mammograms until age 50, and then only every two years.
It's a stunning reversal and a break with the American Cancer Society's long-standing position. What's more, the panel said breast self-exams do no good, and women shouldn't be taught to do them.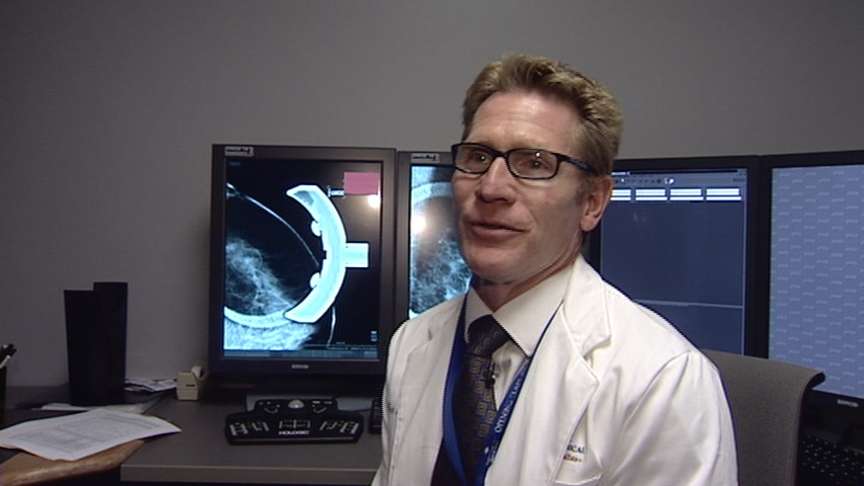 At Intermountain Medical Center, 20 percent of their breast cancer patients are between the ages of 40 and 49; that's the age the new guidelines discourages from getting mammograms. That's the big reason why the medical director of the Breast Cancer Center at IMC does not agree the new recommendations.
Dr. Brett Parkinson showed us pictures of one of his current patients. She's in her 40s and has breast cancer. Parkinson says, "This is patient who was 48. She falls in that guidelines of women who should not be screened according to the United States Preventative Task Force."
The new guidelines from the Department of Health and Human Services are for the general population, not those at high risk of breast cancer because of family history or gene mutations. The guidelines are:
Most women in their 40s should not routinely get mammograms.
Women 50 to 74 should get a mammogram every other year until they turn 75, after which the risks and benefits are unknown. (The task force's previous guidelines had no upper limit and called for exams every year or two.)
The value of breast exams by doctors is unknown. And breast self-exams are of no value.
The recommendations were based on commissioned studies, but Parkinson says, "not one breast cancer expert was on the panel. Nobody in the imaging world, the people who work with mammography, was involved in this project."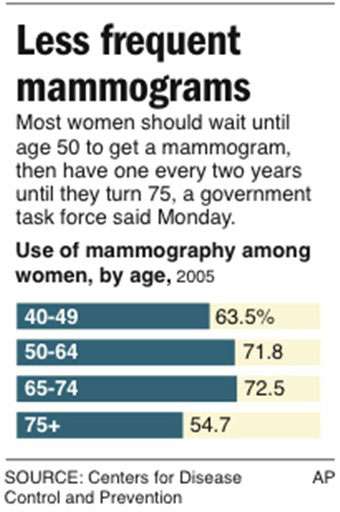 Dr. Parkinson says it's very confusing for women, and several of his patients have canceled appointments since the new guidelines came out Monday. He says they shouldn't have.
He says, "I think the important thing women can do is to look to the organizations that have proven trustworthy."
For most of the past two decades, the American Cancer Society has been recommending annual mammograms beginning at 40, and it reiterated that position on Monday. "This is one screening test I recommend unequivocally, and would recommend to any woman 40 and over," the society's chief medical officer, Dr. Otis Brawley, said in a statement.
Susan G. Komen organization and the American College of Radiology agree with the American Cancer Society.
But the U.S. Preventive Services Task Force, a government panel of doctors and scientists, concluded that such early and frequent screenings often lead to false alarms and unneeded biopsies, without substantially improving women's odds of survival.
"The benefits are less and the harms are greater when screening starts in the 40s," said Dr. Diana Petitti, vice chair of the panel.
The panel's new recommendations are more in line with international guidelines, which call for screening to start at age 50; the World Health Organization recommends the test every two years, and Britain says every three years.
Dr. Parkinson says if you put it in perspective, it's worth it if it catches a case of breast cancer early.
------
Story compiled with contributions from Amanda Butterfield and The Associated Press.
×
Related stories
Most recent Utah stories