Estimated read time: 3-4 minutes
This archived news story is available only for your personal, non-commercial use. Information in the story may be outdated or superseded by additional information. Reading or replaying the story in its archived form does not constitute a republication of the story.
SALT LAKE CITY -- A legislative audit has found that so-called "double-dipping" by retired public employees has cost the state more than $400 million in the last eight years.
"If this trend were to continue," said audit manager Darin Underwood, "it would cost the state an additional $897 million over the next 10years."
"Double-dipping" is the term commonly applied to the practice of retirees staying in their old job, or going back to it, and collecting both a salary and a retirement pension at the same time. It's an issue we brought to light two weeks ago in a KSL 5 News investigation.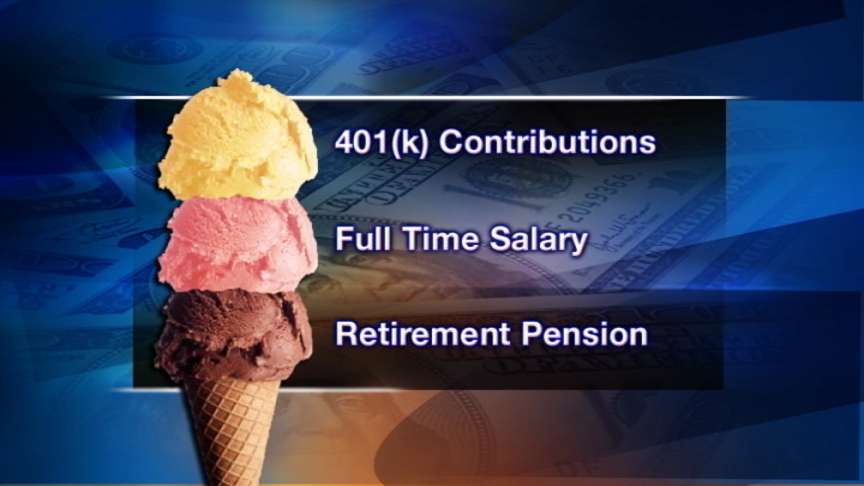 The practice is perfectly legal, but it's bigger, and costlier, than many lawmakers thought. On Wednesday, a key legislative leader vowed to push for changes after hearing details of the audit.
Our KSL investigation revealed retired police chiefs and sheriffs who stay in their old jobs and collect well over $150,000 a year in combined salary and pension. Legislative auditors took their own look and found thousands of public employees who've done something similar.
Veteran public employees can take advantage of a better deal in Utah than any other state. In fact, a retired public employee who goes back to work can actually take advantage of three sources of income: a retirement pension and a full-time salary, as well as continuing state contributions to the worker's 401(k) account. That's an extra 11 to 39 percent of the worker's salary.
The Legislature specifically authorized the practice in the 1990s.
"There are certain benefits. This program came about from trying to find opportunities for folks that were retiring, to incentivize them to come back in -- qualified law enforcement, public safety individuals, educators in certain areas of math and science where we traditionally had difficulty bringing (them) in," said House Speaker David Clark.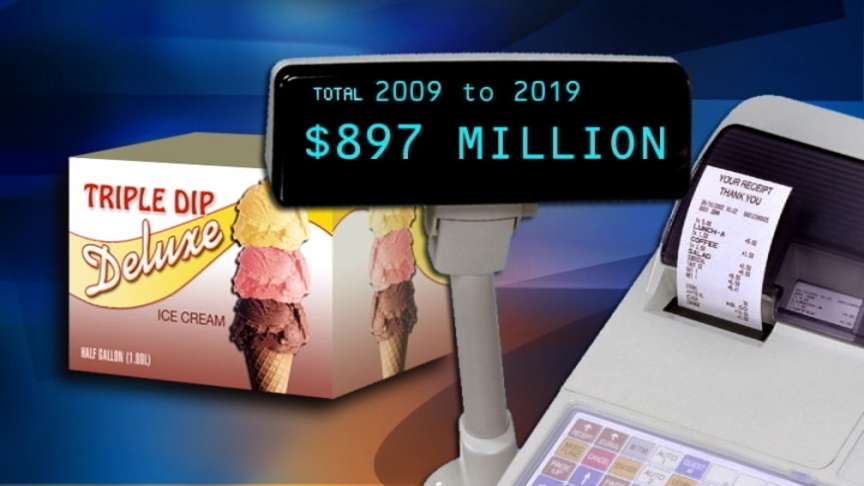 "I don't know if it is defensible," said Darin Underwood, whose audit team turned up big numbers.
The team found at least 4,311 public employees who took advantage of the opportunity since 1995. At the beginning of this year, more than 2,000 "re-employed retirees" were on the job.
Those are low estimates. They don't include part-time and so-called "exempt" employees, like police chiefs highlighted in KSL 5's investigation.
"This audit clearly shows that this is not just a cost; it's a significant cost," Underwood said.
The practice cost the state an extra $401 million in the last eight years, according to the audit. Unless changes are made, it will cost the state an extra $897 million in the next decade.
"I think we were a little bit surprised to find out the magnitude of the impact these programs have," Clark said.
The House Speaker predicted action on Capitol Hill.
"I anticipate that we will be changing this in the future," Clark said. "It may not be eliminated, but may greatly be restricted."
The audit also highlighted another issue that costs a lot of money: Many part-time employees change their status to full time as they get close to retirement. That inflates their pension benefits for the rest of their life.
Auditors recommended further study of that problem.
E-mail: jhollenhost@ksl.com
×
Related links
Related stories
Most recent Utah stories