Estimated read time: 3-4 minutes
This archived news story is available only for your personal, non-commercial use. Information in the story may be outdated or superseded by additional information. Reading or replaying the story in its archived form does not constitute a republication of the story.
PAYSON -- A family in Payson is mourning the loss of their 20-year-old son who was killed in a hit-and-run accident. Highway Patrol troopers tracked down a man this afternoon in Roosevelt who they say was the driver. Now, that man is behind bars.
Michael Todd Brinkman, 49, was booked at the Salt Lake County Jail just after 7 p.m. Monday. He's being held on suspicion of leaving the scene of a fatal crash, and there could be more charges coming.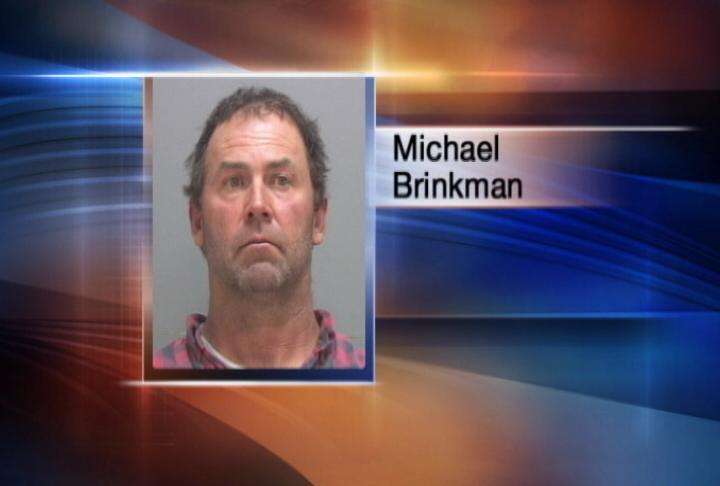 The fatal hit-and-run was made even worse by the victim's age: 20 years old. As his father said, Brayden Beddoes was only a kid.
Jared Beddoes, Brayden's father, said, "He was a fun, fun kid. He always had a smile on his face, and he always was willing to give a hug."
Beddoes was sweeping concrete with another construction worker on I-215 on Sunday night near 3300 South. Around 7:45, a truck traveling 40 and 50 miles per hour swerved through the barrels and hit Beddoes, killing him on scene.
"There was absolutely no warning. Both construction workers had their backs to the truck as it came into the construction area," said Lt. Robert Anderson of the Utah Highway Patrol.
The truck hit and killed Beddoes, who was wearing an orange construction vest and ear plugs.
"My wife and our family went up to the hospital, but it was already over by the time they got there," Jared said.
Troopers say the driver, Brinkman, stopped for a second, then took off. Another car followed the truck after the accident and managed to get his license plate number. That witness called the tip in, and it led investigators to Brinkman.
When he wasn't at his Salt Lake County home, troopers got a hold of his cell phone number and called him.
UHP Sgt. Jeff Nigbur said, "Many things were talked about. He did admit to being in that particular location at that time of night, in a construction area and had hit something."
A lieutenant tracked Brinkman down in Roosevelt and took him into custody.
"He wasn't exactly cooperative in the phone conversations that we had with him; however, he was not combative, and we handcuffed him and brought him here to Salt Lake County," Nigbur said.
The Beddoes' said they were thankful for the quick apprehension but, in the end, their son was still gone.
"It doesn't change what's happened. It's done. It's not going to bring my kid back," Jared said.
Earlier Monday, troopers said the driver of the truck knew he hit something but didn't bother to stick around.
"The individual, after he hit the construction worker, he actually stopped about 200 yards up on the right side of the freeway," Anderson said. "A crew member tried to run up to the truck, and when he saw the guy running he took off again."
"There's no way he didn't know he hit something. He knew he was involved in an incident, and he left the scene with the intent not to identify himself," Anderson said.
UDOT spokesman Adan Carrillo said motorists had ample warning of the construction work. He said warning signs were up as far back as 1300 South.
Carrillo said in most cases, it was the motorists who were hurt or injured in construction-zone accidents and called this an isolated incident.
A funeral will be held for Brayden at the Spanish Fork Walker Mortuary on Friday.
------
Story compiled with information from Nicole Gonzales, Lori Prichard, Shara Park, Andrew Adams and Marc Giauque.
×
Photos
Related stories
Most recent Utah stories