Estimated read time: 2-3 minutes
This archived news story is available only for your personal, non-commercial use. Information in the story may be outdated or superseded by additional information. Reading or replaying the story in its archived form does not constitute a republication of the story.
SALT LAKE CITY -- New data from the Utah Department of Health reveals H1N1 is spreading more rapidly throughout Utah. The state is above "outbreak" level for the second consecutive week; however, the number of hospitalizations and deaths does not appear to have increased.
Health department officials say certain groups seem to experience more severe symptoms. High-risk categories include pregnant women and people with underlying medical conditions such as asthma, advanced heart disease, diabetes and certain neurological conditions. People in those categories can experience severe, even deadly, symptoms. Of the three people who have died from H1N1 since the beginning of September, all were women with underlying medical conditions. Officials are also looking at obesity.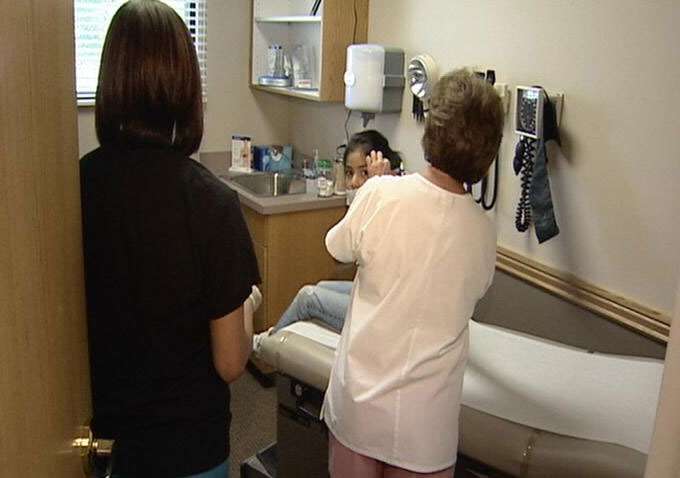 "We have certainly noticed that a good portion of the patients who have been hospitalized and have had severe outcomes have had obesity," says Rachel Herlihy with the Utah Department of Health.
However, Herlihy says the subject is still being studied because obese patients often have other health problems that could be the real contributors. In general, she says there is no way to predict how severe an individual's symptoms will be.
She says, "Influenza is pretty unpredictable."
More children are getting sick, but their symptoms are usually mild. Not as many elderly people are catching H1N1; but when they do, their symptoms are usually more severe.
Testing of people in high risk categories can often be critical. The Central Laboratory at Intermountain Medical Center can now detect the H1N1 influenza in less than four hours after a patient's specimen arrives in the lab.
"We just started offering this test last Wednesday, and since then we've done 1,000 tests," says Supervisor of Molecular Pathology Debbie Bennion.
Bennion says about 60 percent of samples are testing positive for the H1N1 virus. Although there is no cure for H1N1, symptoms can be made less severe with early treatment.
"For people in high-risk categories, the treatment can be life saving," says Dr. Sterling Bennett, medical director of the lab.
Lab officials caution that a doctor should make the decision to send your sample to their facility. They want the most high risk patients to receive the rapid test results.
E-mail: sdallof@ksl.com
×
Related links
Related stories
Most recent Utah stories