Estimated read time: 2-3 minutes
This archived news story is available only for your personal, non-commercial use. Information in the story may be outdated or superseded by additional information. Reading or replaying the story in its archived form does not constitute a republication of the story.
SALT LAKE CITY -- When you drive through downtown Salt Lake City, look past the cranes and orange cones and you'll see the first signs of the city's revitalization just in time for the holidays.
For example, at only a month old, business is going really well for the Bayleaf Cafe, located at 159 S. Main Street.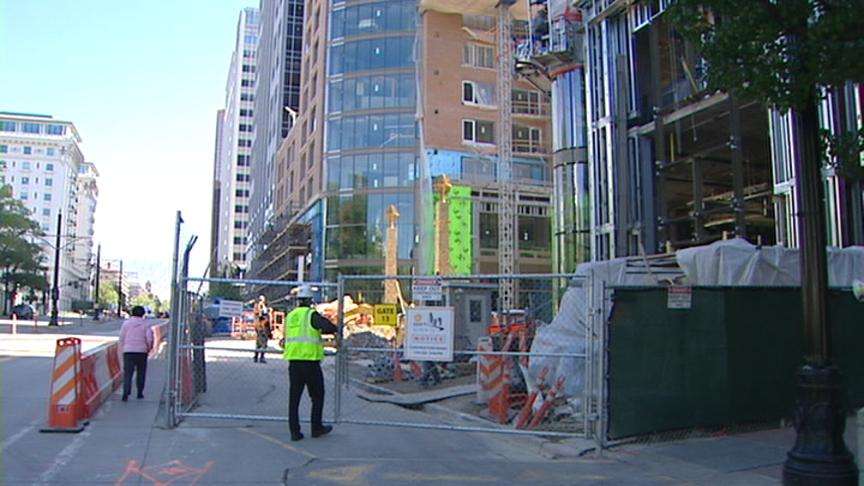 "We considered other properties, but this is where we wanted to be: right downtown," says owner Seth Radford.
Sure, right now it's a little tricky to navigate the streets of downtown with all the construction going on, but it's when that construction is over that Radford is really excited for.
"A lot of the smaller businesses that perhaps were hesitant to take a chance on Main Street have really jumped out and begun to explore their options on Main Street, and are absolutely thrilled to be down here," Radford says.
Related:
Bayleaf Cafe isn't the only new business popping open in the area. The Downtown Alliance gave us a list of 29 businesses that have relocated or opened up for the first time downtown in the past several months, including the Beer Hive Brew and Pub and O.C. Tanner. Other businesses will also be opening their doors soon.
"There's some really fantastic things happening all through Downtown right now. And I think even though the national economy is slowly starting to recover, Downtown is really booming. It's a really exciting time to be in Downtown Salt Lake," says Jason Mathis, executive director of the Downtown Alliance.
Mathis says even The Gateway Mall is thriving compared to other malls in the country. Other notables include the first LEED-certified skyscraper--222 Main is finishing up construction and opening in a couple of months--and folks will be living at Regent's Court at City Creek starting the beginning of next year.
"Salt Lake is a fantastic destination for people around the country and around the world," Mathis says.
All of that is why Radford picked Main Street to open his new cafe.
For the holiday season, Mathis tells us instead of a First Night, the Downtown Alliance is planning a three-day event to draw people to downtown. He says that's still in the works but will be announced soon.
E-mail: abutterfield@ksl.com
×
Most recent Utah stories