Estimated read time: 2-3 minutes
This archived news story is available only for your personal, non-commercial use. Information in the story may be outdated or superseded by additional information. Reading or replaying the story in its archived form does not constitute a republication of the story.
DRAPER -- A fed-up crossing guard called KSL News to shed some light on what even police call the most dangerous road during school hours.
Kent Woodward has been a crossing guard with Draper City for five years. Last year, he was going to quit after being hit by a speeding car at 13400 South and 300 East.
"I had two ribs broken," Woodward said.
It's gotten so bad Draper police come to Woodward's crosswalk twice a day. Several cars were pulled over while we were there Wednesday.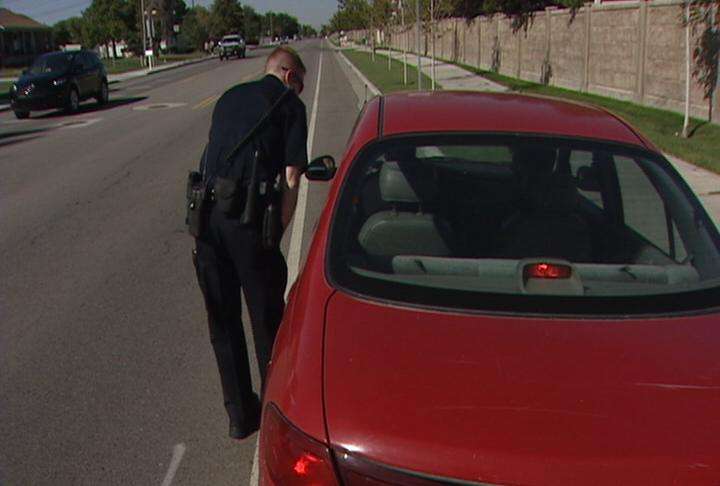 "We have more speed violators at this crosswalk than any other crosswalk in Draper City," said Draper police Sgt. Pat Evans.
Evans said speeders get tickets for going about 10 miles per hour over the 20 mph limit, and that's a big deal.
"They don't realize how much 5 miles per hour means when a kid darts out in front of you," Evans said.
"The kids have their minds on other things. They're not concentrating on traffic," Woodward said. "The traffic needs to concentrate on what the kids are doing."
Woodward said he hopes this story gets drivers to slow down
"People need to pay attention when they're crossing. Is it that hard? Flashing lights, cones, vests; what does it take?" Woodward asked.
Despite being hit by a car, Woodward decided not to quit.
"I keep coming back 'cause of the kids," he said.
Draper police go to crosswalks all over the city and never write tickets. At Woodward's crosswalk, officers told KSL News they average about 10 a day on a school day.
E-mail: abutterfield@ksl.com
×
Related stories
Most recent Utah stories