Estimated read time: 2-3 minutes
This archived news story is available only for your personal, non-commercial use. Information in the story may be outdated or superseded by additional information. Reading or replaying the story in its archived form does not constitute a republication of the story.
WEST VALLEY CITY -- A South Salt Lake man is in jail after police say he rammed his ex-wife's car with his and then chased her into her workplace where he attempted to strangle her.
Thirty-five-year-old Charles Gordon was arrested Tuesday and booked into the Salt Lake County Jail. He is facing five felony charges including, aggravated burglary, stalking and domestic-violence homicide.
West Valley City Police Capt. Tom McLachlan said, "He was intending to cause her some serious harm. We feel he was intending to kill her."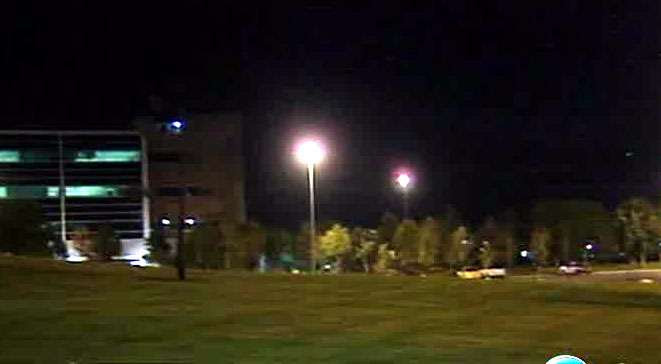 West Valley police say had it not been for the quick reaction from fellow employees and security guards at the Discover Card Financial building, at 2500 S. 4085 West, where the woman works, Gordon would have killed his ex-wife.
Police say Gordon, who already has a protective order against him, followed his 29-year-old ex-wife to work Tuesday morning and then rammed her car with his in the parking lot.
"He hit her hard enough to spin her out and knock the car up over the curb," McLachlan said.
Police say as the woman ran toward the door of the building, Gordon, who was intoxicated, followed and tackled her. He began beating her in the head and face while strangling her.
"Some co-workers pulled him away from her. She ran for the door again, he got away from them, ran into the building and continued to assault her," McLachlan said.
Security guards pulled Gordon away from his ex-wife and restrained him until police could arrive. The woman was transported to the hospital to be treated for her injures.
Police say this is not the first time Gordon has attacked his ex-wife. In June, when the two were still married, he began beating her while she was sleeping. He then pushed her down a flight of stairs as she tried to escape.
Police say the woman's injuries were so severe from that attack that she had to have facial reconstructive surgery.
"She is in very serious danger if he is out on the street. He has shown twice that he willing to seriously assault her. I don't think he should be out on the street," McLachlan said.
Gordon was arrested for that beating in June. Jail records show he bonded out of the jail the same day.
With this latest attack, West Valley police say it hopes a judge will see just how dangerous he his and keep him locked up.
------
Story compiled with contributions from Shara Park and Andrew Adams.
×
Most recent Utah stories