Estimated read time: 2-3 minutes
This archived news story is available only for your personal, non-commercial use. Information in the story may be outdated or superseded by additional information. Reading or replaying the story in its archived form does not constitute a republication of the story.
MURRAY -- After fleeing from authorities a second time, a man wanted in connection with a violent home invasion robbery was caught by police.
Twenty-two-year-old Jonathon Rodgers, along with three other suspects, ran from authorities Sunday night after leading police on a chase that started in Taylorsville and ended in Murray. Now he's behind bars in the Salt Lake County jail, charged with several felony counts, including possession of a sawed off firearm and felony fleeing.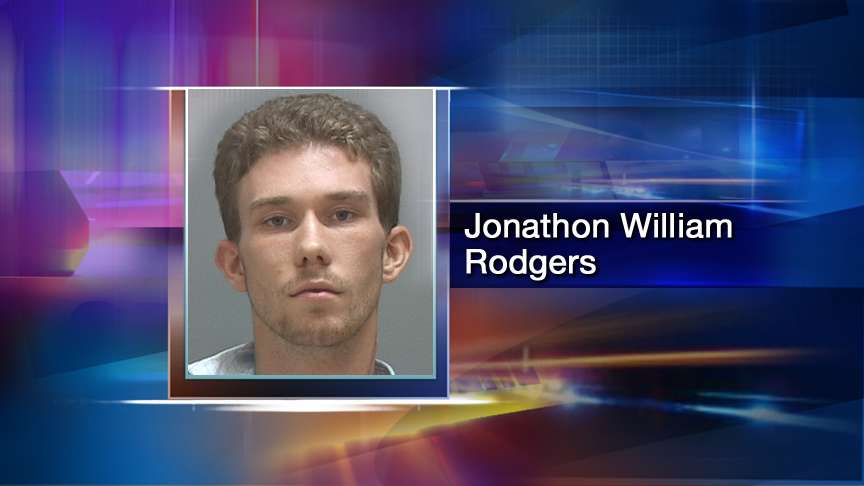 Less than five hours after Rodgers led authorities on a chase, rammed a police car, and crashed into a dead end near 6500 South State St. Sunday night, he was found hiding out at a Midvale duplex.
Jim Phelps, U.S. Marshal supervisor deputy, said, "We set up surveillance on the duplex in Midvale, and we were able to spot Jonathan Rodgers, the last of the guys that fled from us earlier that evening, coming out and getting into a pickup truck."
Authorities had considered Rodgers armed and dangerous, so when he fled a second time, they weren't taking any chances.
"We did Tase him, and that was based on the fact that earlier that evening we recovered two weapons, a handgun and a sawed off shot gun," Phelps said.
Police also arrested Benjamin Schneider and Casey Johnson early Monday morning, shortly after the chase. Phelps says one of them was hiding in a dumpster with a loaded handgun.
Both, authorities say, are fugitives from Wyoming, who had escaped a minimum security facility there. Authorities believe the three men, along with another female passenger in the vehicle, may have been involved in a violent home invasion robbery earlier in week.
"We know at least a couple of these individuals we were dealing with were involved. It happened here in the county, and it's still under investigation. We're looking at possible charges there," Phelps said.
Because weapons were involved, U.S. Marshals will also be meeting with the U.S. Attorney's office Tuesday to look at federal charges against Rodgers.
E-mail: spark@ksl.com
×
Related stories
Most recent Utah stories