Estimated read time: 3-4 minutes
This archived news story is available only for your personal, non-commercial use. Information in the story may be outdated or superseded by additional information. Reading or replaying the story in its archived form does not constitute a republication of the story.
NORTH SALT LAKE -- Two burglars involved in an early morning business break-in should be very nervous, according to the owner of the store. There's a good chance they had no idea the business they were stealing from has a lot of police friends. Now there is a $5,000 reward for their arrest.
"Well, there's an element of being violated, and you feel that personally at first," said David Burnell, the owner of Ops Gear on 386 North Redwood Road in North Salt Lake, "I have no illusions that this is going to happen overnight, but we are very patient people."
Ops Gear is a business that specializes in military and police-type tactical equipment. Burnell says a lot of officers visit his store to buy special gear for their job. Now, those same officers are wondering who the two men are who broke into the store and stole tens of thousands of dollars worth of equipment.
"We would love to see them caught," said Sgt. Mitch Gwilliam, of the North Salt Lake Police Dept.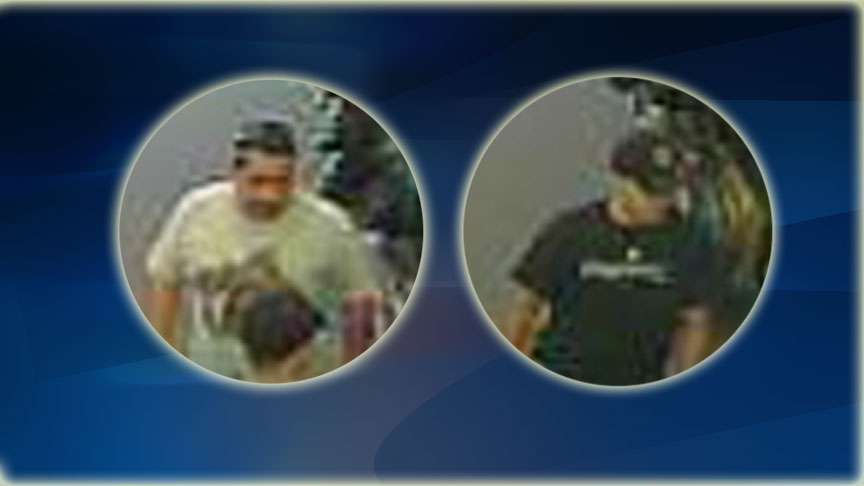 At about 3:45 Wednesday morning, the two men used a sledge hammer to break through the glass front door.
"They hit hard and fast," said Burnell. "They smashed and grabbed through the front window and knew exactly what they were looking for."
Burnell figures by looking at how the burglars would pass on some items and go after others, they must have been in the store before.
Going on that hunch, he looked at Tuesday's security video. Sure enough, he found two guys who looked at some items and left within 10 minutes. The items they looked at were stolen just 12 hours later.
"They took items the law enforcement community should be concerned about. Gun-mounted lights, body armor, they took night vision goggles," said Burnell.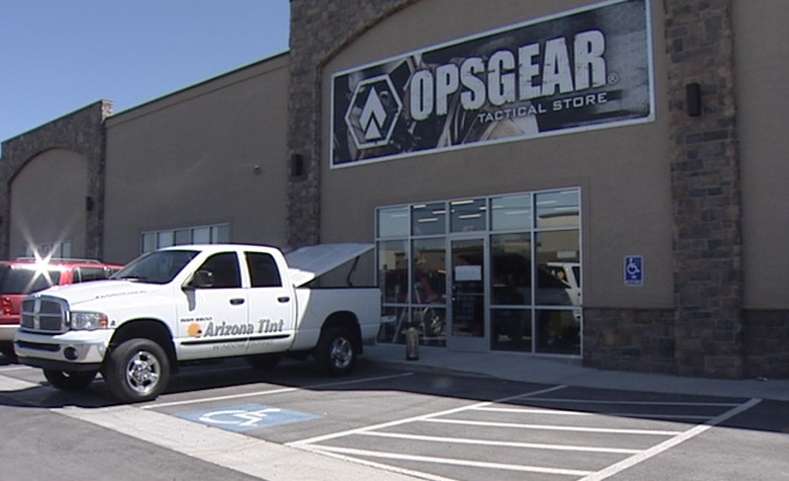 Burnell is hoping the $5,000 reward is enough to get some tips on who the burglars are.
"They live in a world where there is betrayal all the time," said Burnell, "Their motive is to betray people by taking property, and we are going to use that against them. We're going to use their friends, who they think are confidants, who have no character or moral fiber, and we're going to pay them to turn them over."
Burnell says the investigation won't stop until they're caught.
"It's going to be a difficult time for these guys. We hope they're very uncomfortable. We hope that when they sleep at night, they realize if they hear a sound, or they see movement, that it probably isn't in their favor," said Burnell, "That reward is just the beginning. I'm willing to do whatever it takes to get these guys."
So are some police officers. Burnell says a few of them have come to his store to help.
"Local police came in on their own time, their day of, after they got off shift and did investigation work," said Burnell.
You can see the entire video of the break in and video of the two men who came in the day before by clicking on the video links.
E-mail: acabrero@ksl.com
×
Related links
Most recent Utah stories