Estimated read time: 2-3 minutes
This archived news story is available only for your personal, non-commercial use. Information in the story may be outdated or superseded by additional information. Reading or replaying the story in its archived form does not constitute a republication of the story.
SALT LAKE CITY -- Revised figures show job loss in Utah is even worse than economists thought. Adding to the bad news, the unemployment rate could soon reach 6 percent.
Tom Fightmaster knows firsthand how tough this economy has been.
"I talk to a lot of people, go to a lot of different sites. I talk to friends, stay active," Fightmaster said.
He spends his days at an employment center in Salt Lake, and now he's competing against even more Utahns who are out of work like him.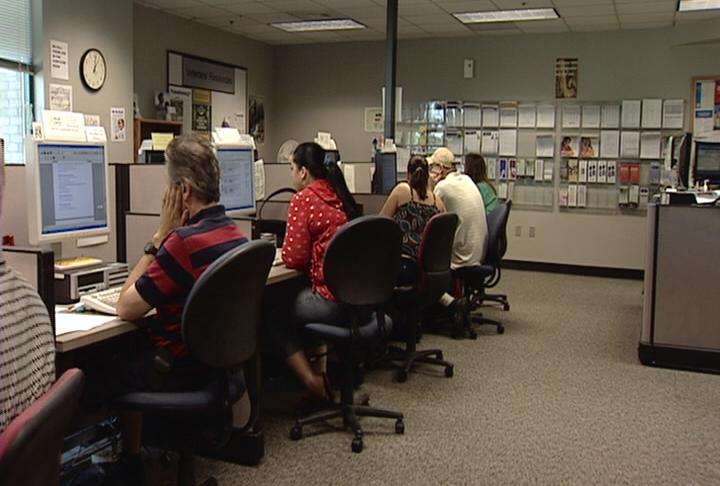 "This will go down as the deepest job loss year that we'll have," said Mark Knold, chief economist for the Department of Workforce Services.
As of March, that number is more than 56,000 lost jobs--20,000 than estimated through the U.S. Bureau of Labor Statistics' monthly surveys.
Knold doesn't have actual data for the second quarter but thinks job losses are even deeper now. He says first-time unemployment claims are way up, and have been since October of last year.
"Our claims are, largely running on a weekly basis, three times higher than what you'd see historically," Knold said.
Average would be 800 to 1,000 claims a week, but Knold says they're seeing more than 3,000 a week.
"[We're] hoping, though, that very soon we will start to see the job losses bottom out and start to moderate," he said.
Hoping is the key word, but anecdotally Knold says things are looking better.
"Job orders that are now being placed by Workforce Services are actually starting to go up," he said.
That is good news, especially for those out of work, like Cynthia Falcon.
"All I can do is hope," Falcon said. "You just have to focus on yourself and find ways to get around how bad the economy is and how bad unemployment is right now."
Utah started keeping track of unemployment data after World War II. Since then, the worst year for unemployment was 1954.
E-mail: corton@ksl.com
×
Most recent Utah stories