Estimated read time: 2-3 minutes
This archived news story is available only for your personal, non-commercial use. Information in the story may be outdated or superseded by additional information. Reading or replaying the story in its archived form does not constitute a republication of the story.
HERRIMAN -- A drowning last night at the Blackridge Reservoir in Herriman has residents concerned not only about the reservoirs' safety, but the way the city of Herriman is developing the Blackridge area.
For Dani Lassiter, the reservoir is a fun place to take her kids on a hot day.
"We're thrilled! From what I understand, it's one of three. And nothing is better than having a beach in the middle of a neighborhood," Lassiter said.
But fresh on her mind is the drowning of 22-year-old Marcos Menjivar. She didn't know him personally but says his death makes her more aware of the danger around any water.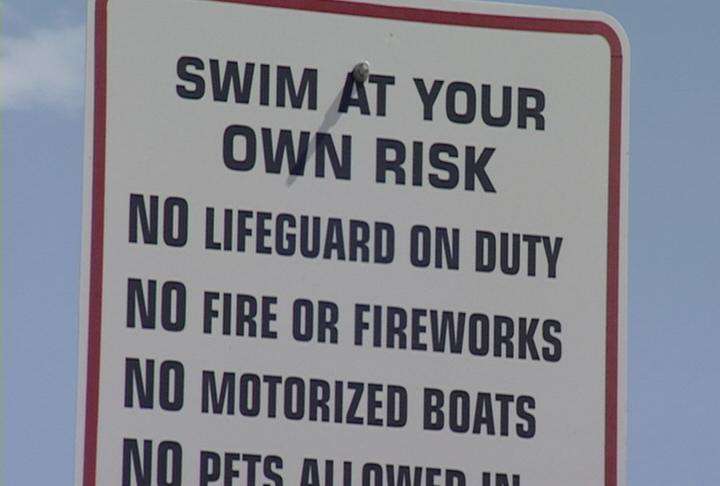 "Places like this always make me nervous, where I feel like sometimes we get distracted with feeding lunch, or [applying] sunscreen, and a child can go under in a heartbeat," Lassiter said.
The city of Herriman filled the Blackridge Reservoir just a few weeks ago. In addition to being a recreation area, it will be a secondary-water source for the city.
Herriman has put up signs warning residents there is no lifeguard on duty and to swim at your own risk.
Jeff White lives next door to the reservoir. Safety is always a concern with his six kids. A bigger issue for him is the few roads that lead to the reservoir, and there is no parking lot and no grassy areas.
"We moved up here knowing it was going to be here but we thought we had a city that was going to do better planning before they filled it with water and turned it loose to the public," White said.
KSL 5 News went to the city with these concerns about the reservoir. First, Herriman says the master plan for Blackridge will include a park, but right now there's no money.
"As we get funding available, we will add amenities to the park; things such as pavilions, grass areas and complete the parking lot," said Nicole Martin, spokeswoman for Herriman City.
The city also addressed the reservoirs' safety.
"There's no other efforts we could take that could increase the public's safety. We just hope that those people will use precautions," Martin said.
Currently, Riverton City is using the water as a secondary source. When Herriman has funding, the city will be able to put in lines to use the water as well.
The official opening of Blackridge was set for Monday but has been postponed because of Monday night's accident.
E-mail: aforester@ksl.com
×
Related stories
Most recent Utah stories