Estimated read time: 2-3 minutes
This archived news story is available only for your personal, non-commercial use. Information in the story may be outdated or superseded by additional information. Reading or replaying the story in its archived form does not constitute a republication of the story.
VERNAL -- A young married couple, strapped for cash, put their diamond wedding ring up for sale on KSL.Com. A buyer quickly responded, offering cash, but now the couple is out the ring and $2,500.
The so-called buyer gave them an address in Nigeria to send the ring to and promised to pay for it through PayPal. The couple says they're trusting, from a small town, and didn't think someone would try to scam them.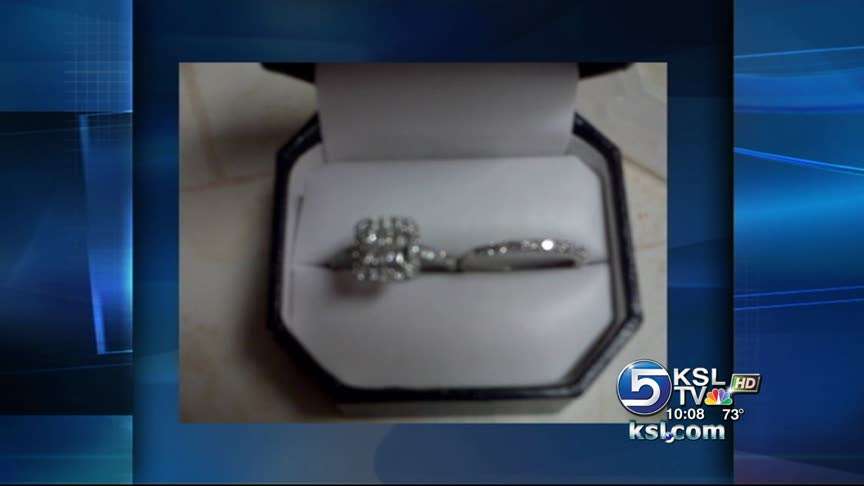 With two babies to care for and mounting debt, money is tight for the Cox's. To keep food on the table, the couple decided to sell Mindie's wedding ring and band.
"It was a princess cut diamond quad with little diamond wrapping around," Mindie said.
The pictures of the ring weren't very clear, but once they posted it on KSL.com, they got an e-mail from a woman who said she was from Utah.
Colten Cox explained, "She said, 'I want it, but I'm going out of town on business, and I was going to ship it to my coworker who lives in Africa. But if you could do it for me, put the shipping on top of the price."
She promised to pay cash through PayPal --not a problem thought the Coxes. "I grew up a country boy so I have a lot of trust for people," Colten said.
Last Thursday they put the ring in the mail and sent it to Nigeria. Four days later they had no money. They called PayPal and learned they'd been duped. [CLICK HERE to read KSL.com's fraud information]
"Mad that somebody could do that, they don't have a heart and could steal your stuff," Mindie said.
So now the couple is out $2,500 and a diamond ring they're still making payments on.
"I don't want the money anymore, I just want the ring," Mindie said.
There is some hope they could get it back. They've tracked the package online to New York somewhere. Now they can only hope to contact a postal service employee to pull it before it's sent overseas. Once that happens, it's gone.
The Cox's say they'll still trust people but not as easily. Another thing they've learned, according to Mindie, is "Don't send anything to Nigeria, nothing."
The Coxs' say they are still getting e-mails from the so-called buyer. When confronted about scamming them, the woman said once the ring reaches Nigeria, she will send it back. The Coxs' don't believe her this time.
E-mail: abutterfield@ksl.com
×
Related links
Most recent Utah stories