Estimated read time: 2-3 minutes
This archived news story is available only for your personal, non-commercial use. Information in the story may be outdated or superseded by additional information. Reading or replaying the story in its archived form does not constitute a republication of the story.
SALT LAKE CITY -- The federal minimum wage rate went up 70 cents Friday. It's the third scheduled jump in three years, but it probably won't have much of an effect on Utah employees.
The Utah Labor Commission says Utah employers are already paying more than minimum wage, which went up from $6.55 an hour to $7.25.
Dick Andrew, the vice president of marketing for Lagoon said, "We've found that in order to be competitive, we have to pay a little bit more."
Lagoon hires more than 2,400 workers for its peak summer season. The hourly rate for even new employees is higher than minimum wage.
"This year, our entry level is $7.50 an hour. In addition to that, we pay a dollar an hour bonus at the end of the year for every hour they have worked. It's considerably above minimum wage," said Andrew.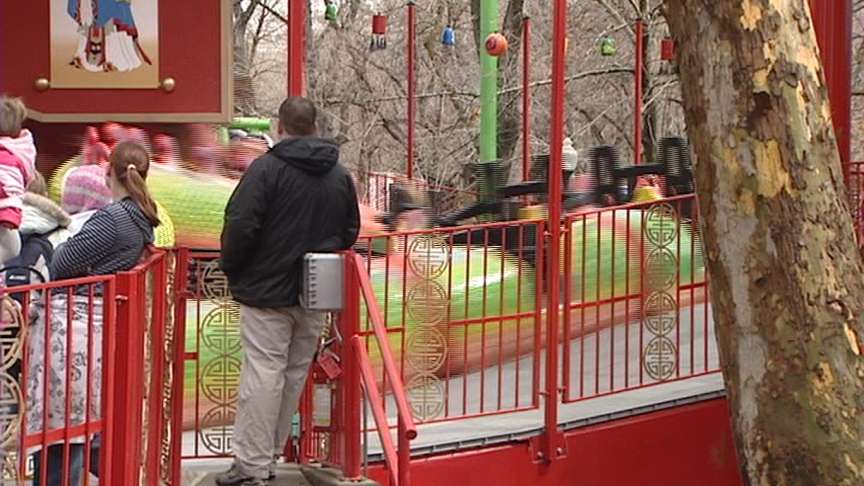 The same is true at the Great Harvest Bread Company store in Taylorsville. Owner Randy Kunz said, "We've always traditionally paid our employees more than whatever minimum wage is."
With the new rate though, Kunz will have to start even higher.
"We've started them about at say, $7 and within the first month or two, they've bounced up to $8. Most of our folks within a year, year and a half are making between $10 and $11 an hour," Kunz said.
For those who do make minimum wage, the bump translates into roughly $28 more a week for a full-time worker, or more than $1,400 a year.
Employers will have to pay that starting immediately.
Brent Asay with the Utah Labor Commission said, "Even if July 24th falls in the middle of the pay cycle, if they have hourly employees that are being paid less than $7.25 an hour, they need to make sure that from July 24th on, it's at $7.25."
The only people who won't be seeing a raise are tipped employees, who by law only have to make $2.13 an hour if they make at least $30 a month in tips.
Also excluded from the raise are minor employees, who by law can make just $4.25 an hour during training for the first 90 days.
Some states set the minimum wage rate on their own. Workers in those states get whatever rate is higher.
To find out how Utah compares to the rest of the country, click here.
E-mail: corton@ksl.com
×
Related links
Related stories
Most recent Utah stories