Estimated read time: 2-3 minutes
This archived news story is available only for your personal, non-commercial use. Information in the story may be outdated or superseded by additional information. Reading or replaying the story in its archived form does not constitute a republication of the story.
SALT LAKE CITY -- We've had several tragic reminders this week that it's a dangerous time of year for kids.
In fact, what hospital workers call "The Trauma Season" often peaks around holiday weekends in July.
That's why Primary Children's Medical Center launched a safety campaign aimed at getting adults to pay more attention to their kids.
The risks go up when kids spend a lot of time outdoors, and when a vital ingredient is missing. "It's parental supervision," says Janet Brooks, "and keeping our eye on children."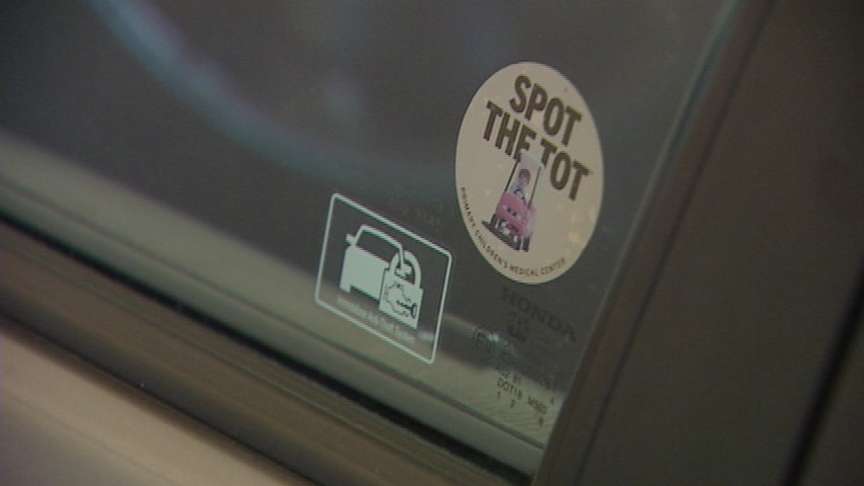 Janet Brooks helped organize a kid safety program several years ago because emergency room doctors at Primary Children's were so upset about traumas to children.
Summer is prime time for bicycle and scooter accidents, car crashes, driveway back-overs and drownings.
"Children around campfires getting burned. It goes on and on and on," Brooks says. "In the trauma season, we see at the hospital case after case after case of things come in that could potentially be prevented."
The focus of the Spot the Tot program is keeping kids alive in driveways. "Driveway back-overs are almost an epidemic," Brooks says. "We see on the average of one every six days."
Brooks recommends every driver look around thoroughly before backing out. "Walk around the perimeter of the vehicle, check behind, on the sides, even as much as underneath the vehicle."
Sandy resident Lisa Khadjenoury tries to have an adult observer whenever she's backing out because there are 12 children living in the four closest houses.
"Well the kids are pretty much trained they have to be on the grass when a car's backing out," Khadjenoury says. "But I always like a second adult out there to make sure that the kids are staying on the grass."
Brooks says many summertime tragedies, particularly around water, are a direct result of distracted parents. Experts say the typical drowning of a small child takes place at a family gathering with adults close by, but not paying attention to the kids.
"The message is, watch your kids," Brooks says. "Don't just be there, be aware."
Summer is also prime time for another tragic mistake, leaving kids in a hot car. The message is, don't do it, not even for a minute.
Nationally about 40 kids a year die from overheating after being left in a car.
E-mail: hollenhorst@ksl.com
×
Most recent Utah stories