Estimated read time: 2-3 minutes
This archived news story is available only for your personal, non-commercial use. Information in the story may be outdated or superseded by additional information. Reading or replaying the story in its archived form does not constitute a republication of the story.
HURRICANE -- A member of a citizen's review panel claims the Hurricane Police Department is harassing him. He claims the threats started after he asked the Hurricane police chief to suspend the use of Tasers until the investigation of Brian Cardall's death is complete.
Ronald Smith says when he asked Hurricane Police Chief Lynn Excell to stop the use of Tasers for the time being, the chief told Smith he had no intention of doing that. But it wasn't until Smith went to the media that he says his problems began.
About a week ago, Smith told his story to KCSG-TV. This past Saturday is when Smith claims the harassment from the Hurricane Police Department began. He says it started with a Hurricane police officer just sitting outside his work.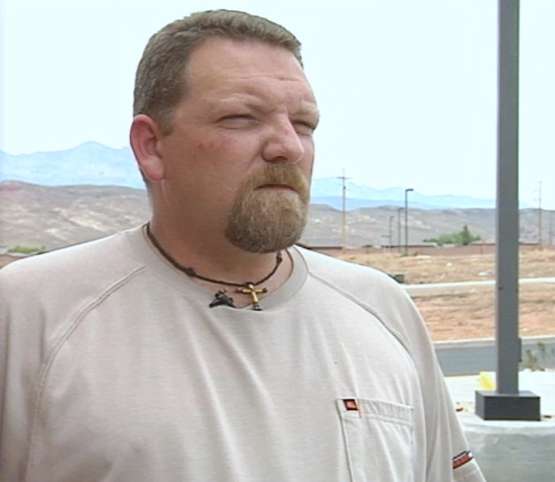 "He spent three, three and a half hours sitting there. Since then, I've been followed to and from work a couple of times, but I haven't been pulled over," Smith said.
Then Monday morning at work, Smith's manager asked him about his talks with the police chief. "And she told me that one of his family members had come into the store and told her she might want to be careful of what she was doing and OK'ing me to speak to the media and what not because Lynn Excell could be very influential," Smith said.
In his spare time, Smith is part of the Citizen's Review Panel. It is a self-described St. George and Hurricane police watchdog group, but even Smith admits they're not really taken seriously. "They pretty much ignore us," he said.
Smith thinks the police chief got mad because Smith approached him about the moratorium while at his day job at a convenience store and not as a member of the watchdog group. The chief apparently felt blindsided when Smith later talked to the media.
Smith says when he told the chief that he had approached him as a board member from the citizen review panel, the chief replied, 'Yeah, but you did that here at the store.'"
The Hurricane Police Department referred KSL to its attorney, Peter Stirba. We spoke to him Monday afternoon and he told us the police department "categorically denies" any harassment.
"Anything that is being alleged about Mr. Smith being harassed is pure fiction. Nobody in the Hurricane Police Department is following Mr. Smith or otherwise observing what he does, monitoring or causing him any difficulty, period," Stirba said.
E-mail: lprichard@ksl.com
×
Related stories
Most recent Utah stories