Estimated read time: 1-2 minutes
This archived news story is available only for your personal, non-commercial use. Information in the story may be outdated or superseded by additional information. Reading or replaying the story in its archived form does not constitute a republication of the story.
Carole Mikita ReportingChemistry Professor Noel Owen conducted what's called infrared spectroscopy with very thin shavings from 300-year-old Stradivarius violins.
You know from music class that these are some of the finest stringed instruments ever created and, not to mention, worth millions.
Professor Owen says he and this study's lead author from Texas A & M both believe that those in the music and scientific world may have given both Stradivari and Guarneri, 17th century luthiers from Cremona, Italy too much credit with the wood they used and their designs.
Noel Owen, Ph.D., BYU Professor of Chemistry: "They got their treatment of the wood from a local chemist. And we believe that the material they used to treat the wood, the protect it probably from woodworm or whatever, is the key thing that made the sound quality so different."
Dennis Tolley, Ph.D., BYU, Professor of Statistics: "Can you unravel was some of the secrets of the masters was? That they were able to produce such fantastic violins and can unravel that sort of in a sleuthing thing? We have technology now that's fantastic."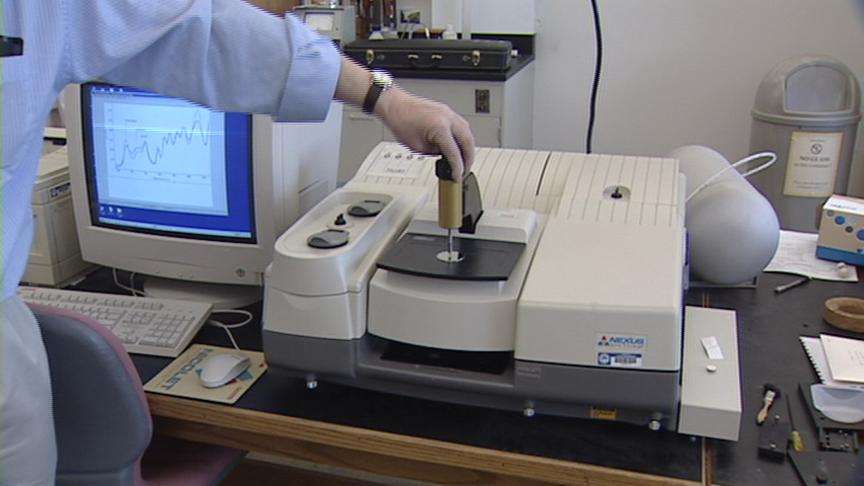 To our knowledge no one in Utah has a Stradivarius. The famed violinist Izak Pearlman performs on a Stradivarius and YoYo Ma plays a cello that is also a Stradivarius.
So, how do you get a sliver of wood from a Stradivarius and what does this mean for the future of musical instruments? More coming up at 6:30.
×
Most recent Utah stories