Estimated read time: 3-4 minutes
This archived news story is available only for your personal, non-commercial use. Information in the story may be outdated or superseded by additional information. Reading or replaying the story in its archived form does not constitute a republication of the story.
SALT LAKE CITY -- A popular West High teacher accused of having sex with a student is acquitted. After four days of testimony, the judge made her ruling from the bench, immediately after closing arguments.
The judge ruled there was reasonable doubt in the case and found Jose Fanjul not guilty on all 10 charges of sodomy and sexual abuse of a child. She told him he was free to go.
Cheers erupted outside the courtroom, and the West High School history teacher's supporters hugged each other and cried at the verdict.
"We live in the greatest country in the history of the world," said Jose Fanjul after hearing the verdict. "And I would like to thank God, above all, and Mr. Brown."
A smiling Fanjul also thanked his wife, who stood by him since his arrest last year. Angela Fanjul said it was a big moment. She said, "I feel fantastic. We have our lives back hopefully, so, it's been a long time, happy."
Salt Lake County prosecutors had accused Fanjul of having sex with a student between March and July of last year. The 16-year-old girl testified they had sex in his classroom, in a school elevator and in his home.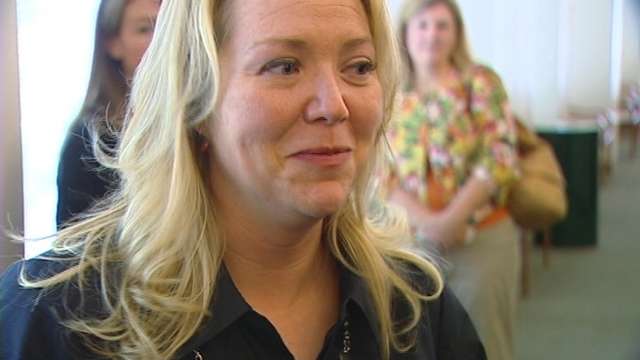 In closing arguments, prosecutors laid out the sexual relationship in graphic terms. They also presented phone records of daily calls between Fanjul and the teen, and what they described as flirty e-mail exchanges.
During her testimony, the girl recounted numerous sexual encounters with Fanjul in and out of school.
But Fanjul adamantly denied the charges. In their closing arguments, the defense portrayed his accuser as a liar. "Mr. Fanjul is a good teacher; a little unorthodox, yes; a little too personal with students, yes," said defense attorney Ken Brown.
They pointed out inconsistencies in the teen's timeline of events and said alleged sexual encounters at West High School were illogical.
Brown said, "It's a judgment about a system that works. There has to be proof, not possibility, and all they had was possibility, and that doesn't mean a conviction in America."
Defense attorneys say Fanjul was just trying to help the teen build her self-esteem.
She is the same girl who had an affair with West High counselor Marco Herrera in 2007. Herrera pleaded guilty and is serving three to 45 years in prison.
Jose Fanjul said, "I was afraid that this was going to become a lynching, a high-tech lynching, my own lynching."
Outside of court, Fanjul would not describe his relationship with the student. Asked if he planned to return to teaching, he said he did not know.
When asked what he was going to do next, Fanjul joked he was going on tour with the Spice Girls.
Fanjul left the Matheson Courthouse surrounded by family and friends who were hugging each other and crying.
Prosecutors did not comment. The accuser also left the courthouse without commenting.
The school district says Fanjul is still on unpaid administrative leave. ------
Story compiled with contributions from Sandra Yi and Ben Winslow.
×
Related stories
Most recent Utah stories