Estimated read time: 2-3 minutes
This archived news story is available only for your personal, non-commercial use. Information in the story may be outdated or superseded by additional information. Reading or replaying the story in its archived form does not constitute a republication of the story.
SALT LAKE CITY -- The trial of a former high school teacher accused of having a sexual relationship with a student began Tuesday morning in Salt Lake City.
Defense attorneys say Jose Fanjul adamantly denies the charges, but the teenage girl told the judge Fanjul flirted with her and told her she reminded him of another student he had an affair with while teaching in Washington.
The now 16-year-old girl testified she met Fanjul her sophomore year at West High School. He was her history teacher.
The girl said he asked for suggestions on how to improve his teaching. She emailed him, sparking a friendship that she says eventually turned sexual.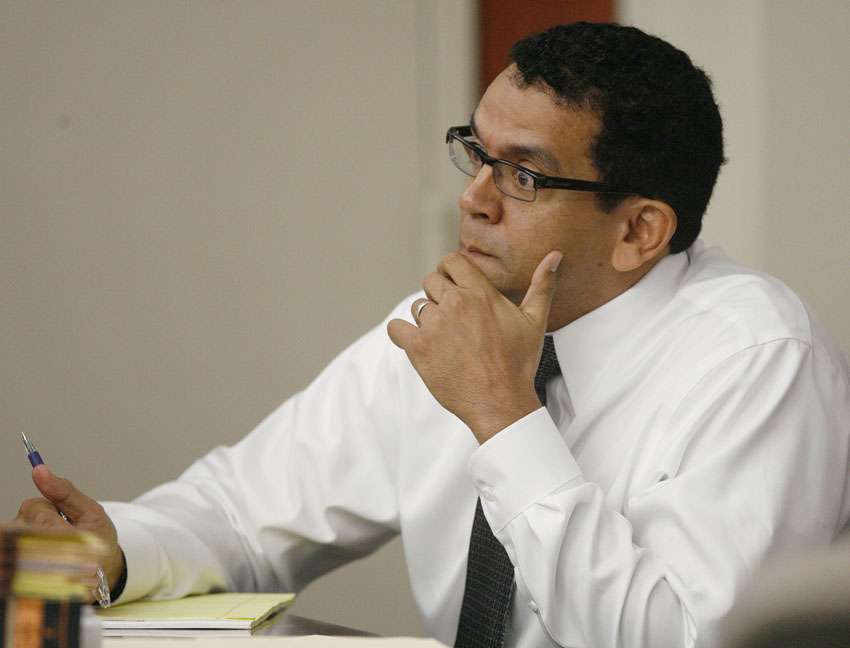 On the witness stand, the teen described numerous intimate encounters with Fanjul at West High. She said they kissed and fondled each other in his classroom and in the school's elevator. She says she also met him at his house twice during the summer.
The teen testified she felt flattered and wore clothes Fanjul liked, like tight spandex and high heels. But defense attorneys say the teen isn't credible and her story is illogical.
Defense attorney Ken Brown says Fanjul's innocence can be seen by looking at "all of the circumstances and the unlikeliness of this occurring where it happened, when it happened, how it happened, without a soul knowing about it."
The judge also heard testimony from the teen's father and stepmother earlier in the day. They said they began monitoring the girl's Internet use and found numerous e-mail exchanges between the teen and Jose Fanjul. The teen's father described some of those e-mails as flirtatious.
But defense attorneys other than the accusers' testimonies, the state has no evidence in the case. They say Fanjul is a caring teacher who tried to help the girl because she was going through a difficult time in her life.
The same girl had a sexual relationship with a counselor at the high school in 2007. That counselor, Marco Herrera, was convicted and is serving a prison term.
Brown says Fanjul was just trying to be a positive influence. "This is a big day. This is a big day that we've been looking forward to for a long time. We feel like the judge will hear the evidence, and we sincerely believe that there's reasonable doubt as to whether he committed these crimes. And we hope to be able to prove that," he said.
Prosecutors charged Fanjul with five counts each of forcible sodomy and forcible sexual abuse. They say he had sex with the teen between March and July of last year.
Defense attorneys wanted to file a motion to dismiss the case because of pretrial publicity they say would have tainted a jury. They agreed to let a judge hear the case.
The trial is expected to run through Friday.
------
Story compiled with contributions from Sandra Yi and Marc Giauque.
×
Related stories
Most recent Utah stories