This archived news story is available only for your personal, non-commercial use. Information in the story may be outdated or superseded by additional information. Reading or replaying the story in its archived form does not constitute a republication of the story.
WEST JORDAN -- An elderly who was man hit and killed by a car while he waited for a bus in West Valley Wednesday afternoon took that bus every day to visit his wife in a nursing home.
Kenneth Christensen came out to the bus stop near 4000 West and 3500 South every day to go visit his wife at her nursing home in West Jordan. She had just seen him an hour or so before the crash; now it pains her that she never truly got to say goodbye.
Colleen Christensen struggled through tears as she shared fond stories of her husband. "I am so numb I don't know what I'm doing. It hurts," she said.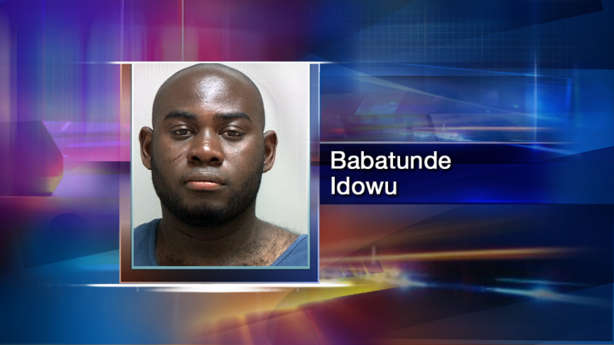 Before they moved to Salt Lake 20 years ago, the Christensens worked a ranch near Richfield. They enjoyed hunting, fishing and camping.
"We had some very good memories," Colleen said. "We always had a group of people staying with us."
On Wednesday afternoon, the driver of an SUV veered onto the sidewalk and hit and killed 75-year-old Kenneth as he sat in his wheelchair. Police say the driver, 23-year-old Nigerian native Babatunde Idowu, failed a sobriety test, so they took him to jail.
Colleen has been at Legacy Rehab and Nursing in West Jordan for six years. She too uses a wheelchair after losing a leg to cancer. She saw her husband one last time when he visited Wednesday morning.
"He was a wonderful person. We may not have everything everybody else had, but he was a wonderful person to me," Colleen said.
Police are still looking for more specific information on what led to the crash. There are no indications the driver tried to slow down or stop the vehicle.
If you witnessed the accident, West Valley police would like you to give them a call at 801-840-4000.
E-mail: jboal@ksl.com
×
Related Stories