Estimated read time: 2-3 minutes
This archived news story is available only for your personal, non-commercial use. Information in the story may be outdated or superseded by additional information. Reading or replaying the story in its archived form does not constitute a republication of the story.
UTAH COUNTY -- High school seniors all over Utah will start to graduate in the coming weeks. One graduating class has an accomplishment few can match. Almost every senior has already earned an associate's degree from college before they've been handed a diploma from high school.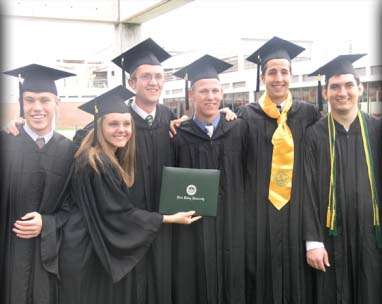 Seniors are signing yearbooks at the Utah County Academy of Science (UCAS), a public charter school. But even before graduation, 92 of the 105 graduating seniors are already degreed.
Senior Ryan Brereton said, "I am receiving my associates degree, or I have already on May 1, from Utah Valley University."
Student body president Janneka Miller said, "I am getting my associates degree and I am also getting my M.A., which is a medical assistant."
Principal Clark Baron said, "Literally 100 percent of our students will continue on in their college education when they finish because they are acclimatized and are accustomed to working on that college level."
The principal credits what he calls his "dream team" faculty and a close relationship with Utah Valley University. "Rather than staying in the high school and doing college prep work, they are able to move right into an early college environment," Baron said.
That ability to earn college credit immediately appeals to many students. As a public school, UCAS has no prerequisites to get in. But there is a lottery and a waiting list.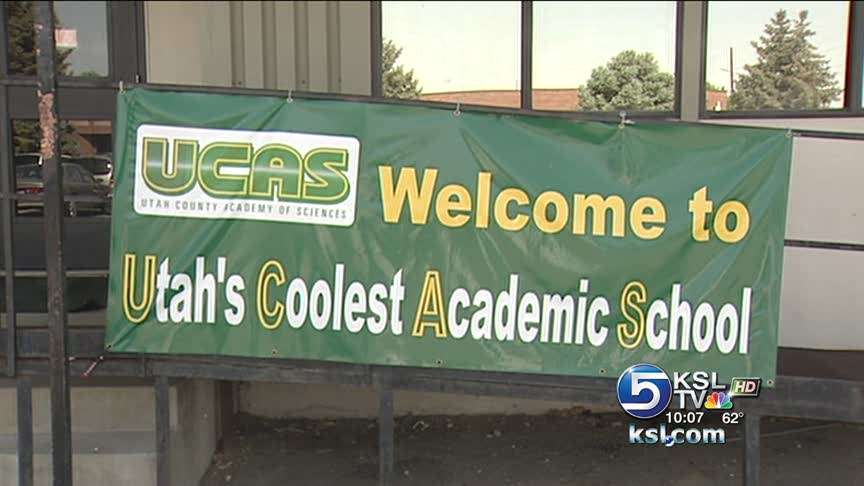 Ana Cueva, a junior at the school, said, "When I got a letter about UCAS in the mail, I felt this rush of relief."
Senior Bridger Maxwell said, "There were a lot of classes that I wanted to take over at UVU that they didn't have over at my regular school district. So I came over here and it's put me ahead in what I wanted to learn."
But the principal admits the no nonsense academics isn't for everyone. Even though the banner proclaims it is a "cool school," Baron said, "We're considered the 'nerd herd,' and that's probably fairly accurate."
As part of our KSL Schools project, you asked us to include charter schools in our comprehensive high school rankings. We have. We're working to unveil it in the coming days here on KSL.com.
E-mail: dwimmer@ksl.com
×
Related links
Most recent Utah stories