Estimated read time: 3-4 minutes
This archived news story is available only for your personal, non-commercial use. Information in the story may be outdated or superseded by additional information. Reading or replaying the story in its archived form does not constitute a republication of the story.
FARMINGTON -- The case went unsolved for nearly 30 years, and then Thursday, it exploded into a tale of murder-for-hire and insurance fraud.
During a sentencing hearing, Ed Owens admitted to killing Karin Strom in 1980. He also claimed her husband, Steve Strom, was involved. Owens said, "Steve Strom asked me to kill his wife on several occasions. He offered me half of her insurance money to do it."
He went on to say that on June 6, 1980, he went to warn her and tell her that her husband wanted her killed. He said he told her to get out of the house. They argued, and he said that's when he ended up strangling and killing her.
---
He didn't care. He got caught. He didn't think he'd get caught, and he did.
–- Coco Saltzgiver, Karin Strom's sister
---
Now, he will serve five years to life in prison for the murder.
"He wants to hopefully help the family get closure on it and to see that if other people are involved, like Steve Strom, hopefully they'll be brought to justice like he was," said Michael Studebaker, Owen's attorney.
Karin's sister, Coco Saltzgiver said, "He tore this family to pieces. For 29 years, I have missed the person I loved so dearly. She was my best friend, and I miss her every day. I miss her terribly."
She said she always believed Owens was guilty of murdering her sister. She said, "I believed he did it anyway, whether he admitted it or not. But for him to get up there and say --I don't believe he did it the way he said he did--the accountability, that was big, that was big."
But she says now is the time to start healing.
Davis County Prosecutor Troy Rawlings said, "It surprises us that he actually did it, that he actually stood there in court today and admitted he killed Karin. I mean, we know he did it. We proved he did it, and the jury knew that as well when they came back with their verdict."
Rawlings says he thinks Owens knew an appeal was useless, so he decided now was the time for a confession. He says they will now focus on seeing if there is a case against Steve Strom, starting with interviewing and debriefing Ed Owens again.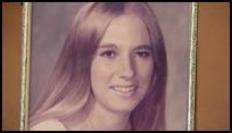 "Of course, we will take his information seriously," Rawlings said. "He admitted today in court he was the killer, that Steve put him up to it. We knew we could prove Ed was the killer. Right now, though, we do not know we can take that information of a confessed killer and put together a successful case against Steve Strom, but we are going to make a good faith effort."
Owens' defense attorney says there are statements from Strom that confirm Owens' story.
Owens was convicted on April 1 after 11 hours of deliberation.
In June of 1980, Steven Strom found his wife strangled in their Woods Cross home. Police arrested Strom early on, but the case was dropped for lack of evidence. Two years ago, police arrested Owens who used to work with the victim's husband, but a judge dismissed the case for lack of evidence.
Last summer prosecutors re-filed murder charges against Owens after further tests showed his blood on the victim's clothes.
------
Story compiled with contributions from Mary Richards , Nicole Gonzales and John Daley.
×
Related stories
Most recent Utah stories