Estimated read time: Less than a minute
This archived news story is available only for your personal, non-commercial use. Information in the story may be outdated or superseded by additional information. Reading or replaying the story in its archived form does not constitute a republication of the story.
SALT LAKE CITY (AP) -- Rehabilitation efforts on land scarred by Utah's largest wildfire has earned the citizens and public agencies involved one of the nation's top conservation awards.
Last week U.S. Department of Interior Secretary Ken Salazar gave a "Partners in Conservation" award to a public-private partnership working to restore land burned by the Milford Flat fire in 2007.
The partnership includes private land owners, state agencies overseeing public lands and agriculture, Utah State University, the U.S. Bureau of Land Management, the U.S. Forest Service, the Natural Resources Conservation Service and the U.S. Fish and Wildlife Service.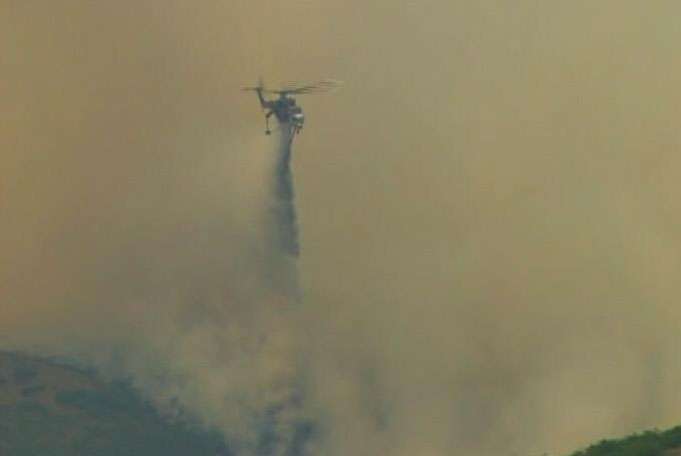 The fire ravaged some 567 square miles of land in central Utah. Utah groups found stabilization and rehabilitation work was needed on 300-plus square miles after the fire and are planting about 1.8 million pounds of seed mix. The planting costs top $17 million.
The group is also treating noxious-weed infestation, replacing or building 152 miles of fencing, and developing 315 new sediment basins.
------
Information from: Deseret News
(Copyright 2009 by The Associated Press. All Rights Reserved.)
×
Related stories
Most recent Utah stories