Estimated read time: 2-3 minutes
This archived news story is available only for your personal, non-commercial use. Information in the story may be outdated or superseded by additional information. Reading or replaying the story in its archived form does not constitute a republication of the story.
PROVO -- Provo police are investigating a bizarre incident this week: a van parked in a residential neighborhood with a sign on it, reading: "free candy inside."
It turns out, police believe the sign was harmless. But for neighbors who live in Provo's Grandview neighborhood, it raised serious concerns with them that a child predator could be targeting kids on the street.
The white van was parked on a neighborhood street in front of a home. No one on the street knew who the van belonged to, and the neighbors were worried about the sign posted in the back window.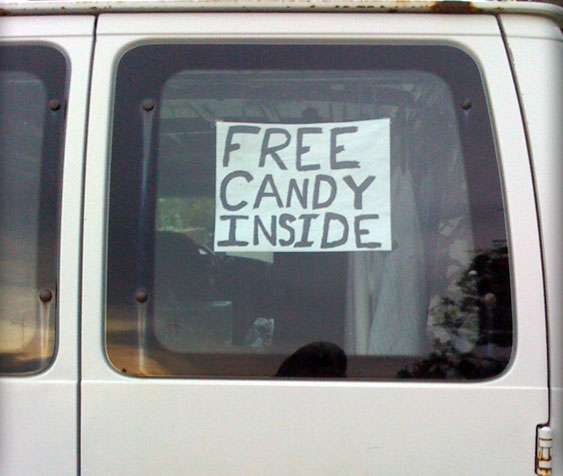 Adults looked inside and did not see any candy, but they did see a mattress and some clothes in the back of the van. Police were called to investigate.
Officers tracked down the van's owner, who is a college age student. He told officers he put up the sign a few days ago as part of a prank with his friends.
Police credit the neighbors for watching out for their neighborhood. "With this sign possibly enticing children to a van, your worst case scenarios come to mind. So, it was good, a good example of someone in a neighborhood watching out, not only for his own family, but the whole neighborhood," said Capt. Cliff Argyle, spokesman for the Provo Police Department.
Officers say the man was very cooperative with investigators and was actually embarrassed by what happened, so much so he drove to the police station to show officers the sign was down.
The man is apparently staying with some relatives within walking distance of the neighborhood where the van was parked and at times lives in the van.
Police say, if nothing else, this situation is a good reminder for parents to talk to their children about stranger danger.
E-mail: spenrod@ksl.com
×
Most recent Utah stories