Estimated read time: 3-4 minutes
This archived news story is available only for your personal, non-commercial use. Information in the story may be outdated or superseded by additional information. Reading or replaying the story in its archived form does not constitute a republication of the story.
SALT LAKE CITY -- The fate of Granite High School is official: It will close its doors for the last time at the end of this school year.
In a late-night vote Tuesday night, the Granite District School Board voted 4-3 to shut the school down.
Reasons behind the closure
The district says the closure was needed to help meet a $28 million budget cut. A Tuesday's meeting, board members pointed out the district has already cut $25 million from its 2009-2010 budget, which goes into effect on July 1. It still needed to cut another $3.4 million.
Once Granite High is closed, the it will save the district $1.3 million in annual operating costs.
It was also recommend because of declining enrollment and struggling academic performances.
Students and parents react to board's decision
This closure has been an emotional issue for everyone involved with the school, especially for the students.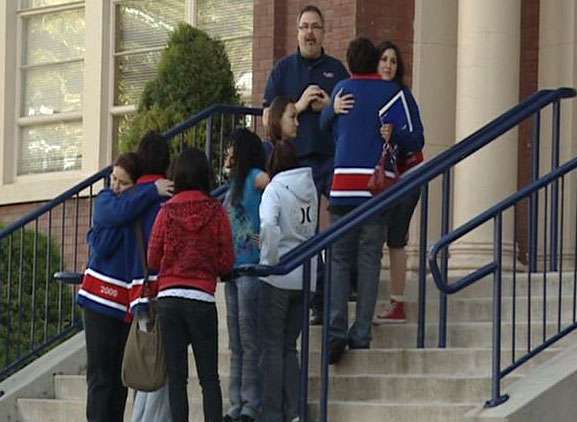 Kaila Jacobson is the senior class secretary for Granite High School. She says the district is making a mistake, and closing the school will only divide the community.

"I'm on the verge of crying when I walk into the hallway and see everybody talking about which school they are going to have to go to and having to leave a place they call a home," she said.

Many of the students we spoke to said they were heavily involved in petitioning to keep the school open. Now that the final decision has been made to close it, many don't know what to do.

"I'm really not sure what I'm going to do next year," student Joel Ruiz said.

"I don't want to go anywhere but here," student Rodney Payne said. "It sucks. I love this school. I love the teachers, the staff and the kids here, and I don't know what I'm going to do."

**Granite High School:** - Opened in 1906 - Last major renovation in 1979 - 295 Students - 12 teachers - Operational costs: $1.3 million

Many of the students, the district says, will likely end up at Cottonwood High School because of boundary lines. But if they don't want to go there, they'll have until June 1 to decide to go somewhere else. The special permit period was included in the Granite School District's final vote Tuesday night as a way to ease the students' transition to another school.

While several parents are pleased to at least have that option, they say the transition is not going to be as easy as moving to a new school.

Parent Malynda Faigle said, "This is definitely not the answer. This school does take a lot of kids from all over the valley, and they all feel accepted, and this is their school."

Another parent, Tammy Neff, said, "I'm very upset. I finally find a good school for my son, and now it's closing."

Future of Granite High building

The school will officially close its doors after graduation in June.

Salt Lake County and the City of South Salt Lake are interested in teaming up to buy this property once the school closes.

Salt Lake County Mayor Peter Corroon says the land would add to the much needed open space in South Salt Lake. "For Salt Lake County, we're interested more in the recreational side of it, not necessarily the physical side of it. Although, if we could use the gymnasium for Junior Jazz basketball, or something like that,it would be a benefit as well," he said.

The Granite School District has not even set a price yet, but Salt Lake County and South Salt Lake have the first right of refusal.

------

Story compiled with contributions from Courtney Orton, Shara Park and Becky Bruce.

×
Related links
Related stories
Most recent Utah stories